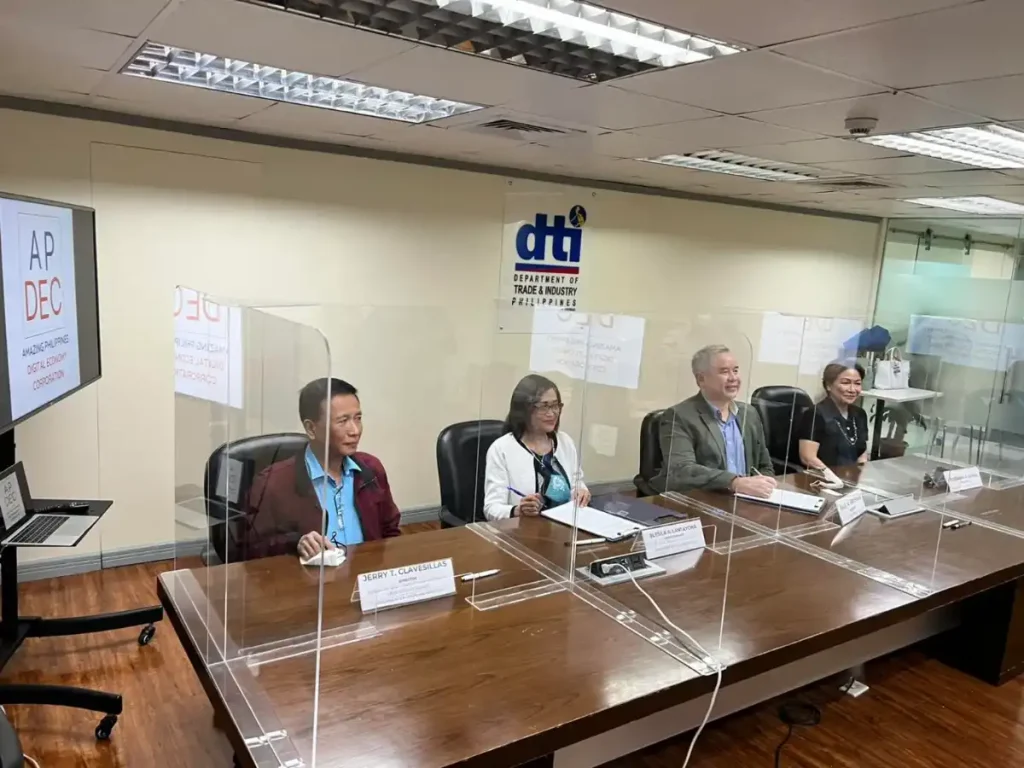 "Kahanga-hangang Pilipinas" Launched Via SpeedGifts for MSMEs in APDEC-DTI Partnership
March 4, 2022
As the pandemic numbers begin to improve for the better, the journey to economic and social recovery begins, especially for many Medium, Small, and Micro Enterprises (MSMEs) who are hoping to recover from the devastation caused by COVID.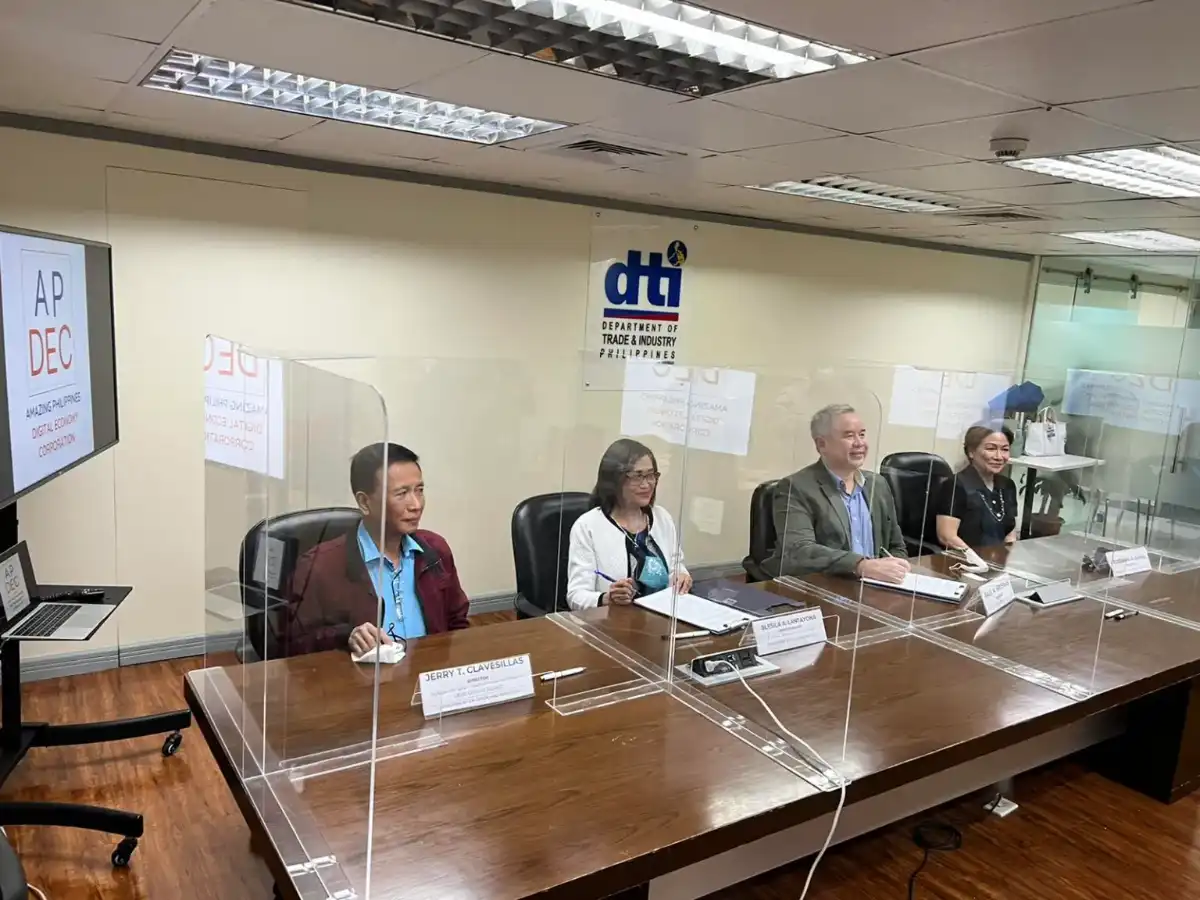 From L-R: ​​Jerry T. Clavesillas, Director, Bureau of Small and Medium Enterprise Development (BSMED), Department of Trade and Industry, Blesila A. Lantayona, Undersecretary, Regional Operations Group (ROG), Department of Trade and Industry, Paul H. Arcenas, President, Amazing Philippines Digital Economy Corp., Rosemarie P. Rafael, Director and Founder, Amazing Philippines Digital Economy Corp.
The Amazing Philippines Digital Economy Corporation (APDEC), the digital arm of logistics leader Airspeed, has recently partnered with the Department of Trade and Industry (DTI) in launching "Kahanga-hangang Pilipinas," an e-commerce advocacy program which features MSMEs from different regions of the Philippines. APDEC's role is to conduct digital marketing training (and other needed learnings of the community) for MSMEs and make sure that entrepreneurs can keep up with current trends, modern business practices, and will not be left behind in the country's economic growth. Through the "Kahanga-hangang Pilipinas" program APDEC hopes to develop an ever-growing list of MSME and government partners across the country. These partnerships are managed from merchant portfolio building, business development, product curating, to brand building.
The main goal is to help MSMEs sell their products online through www.speedgifts.ph. SpeedGifts is the online gifting platform of the Airspeed Group and will be the main platform to be used for selling products. Kahanga-hangang Pilipinas (KHPH) focuses on tourism as beneficiary and driver for growth as it takes online buyers on a virtual tour of the Philippines, promoting local tourist spots while showcasing the products of partner MSMEs in these different areas. What's more, buyers will be able to purchase these products online directly from the SpeedGifts platform (www.speedgifts.ph)–while Airspeed takes care of the delivery.
The DTI commends APDEC for going the extra mile to help MSMEs get back on their feet, overcome challenges and thrive. President and Chairwoman of Airspeed Group of Companies, Rosemarie Rafael, for her part, says the program is just one of the many plans of Airspeed: "We have always been a huge supporter of MSMEs. We promise to continue helping entrepreneurs build and grow their businesses- here in the new normal and beyond."