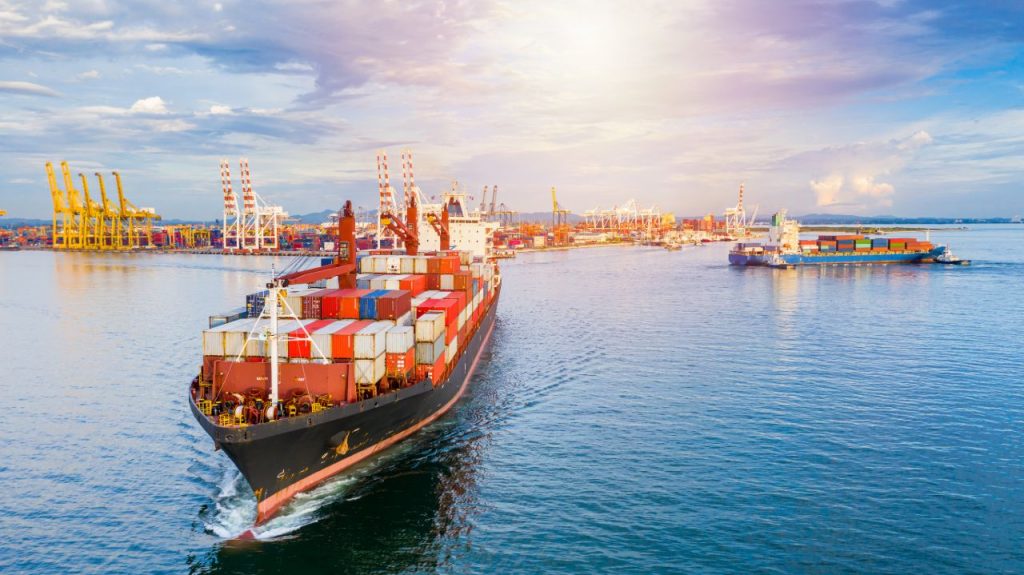 4 Key Trends In The Shipping Industry
April 16, 2021
What are the key trends in the shipping industry?
Continuous adoption of digital systems
Smart shipping
Demand for third-party delivery
Shifts to green shipping efforts
The consequences of the COVID-19 pandemic caused catastrophic effects across many industries. However, the key trends in the shipping industry are seen as promising to shift the market's favor.
Most companies with courier services in the Philippines often look at emerging trends as shortsighted and disappear quickly. However, these fads have proven their ability to shape and even drive operations development. In order to adapt to the needs of consumers and achieve a competitive edge in the saturated yet volatile market, the shipping industry must continuously innovate. It is a huge and complex sector that is constantly affected by both global trends and advances in technology and equipment.
In such a time where on-demand delivery has emerged at unprecedented rates, the future of shipping businesses continues to evolve. In this article, we take a look at the key trends in the shipping industry worth examining. Read on.
Continuous Adoption Of Digital Systems
If there is one thing the shipping industry needs to prioritize, it is the continuous adoption of digital systems. Technological innovation has paved the way for ground-breaking developments which drastically improved the operations of the shipping industry. These range from inventory management software, order picking systems, improved customer demand analytics, to real-time shipment tracking.
In the following years, more businesses will come to realize the value of investing in new technology. It is a must for the shipping industry to focus its resources on advances in technology and how best to employ these advances to cut costs and increase profits. Due to the saturated market, it is clear that digitizing operations is the best way to serve customer needs and achieve a competitive edge.
Smart Shipping
With the fourth industrial revolution incoming, transitions involving automation across different sectors are on the horizon. This involves the need for robotics and artificial intelligence for smart shipping.
Put simply, smart shipping is a term coined to describe the digital technologies available for determining and optimizing operational efficiency. Tightening margins and the growing availability of robots have met to form opportune conditions for the adoption of smart shipping. However, some businesses fear its possible limitations. An example of concern involves the level of credence given to the systems and how it could impact shipping safety. However, it is important not to undermine the development potential that smart shipping can offer.
In the shipping sector, robots are gradually being used to carry out simple tasks. Today, businesses are already utilizing artificial intelligence (AI) for telecommunications. As a key trend, robots will be programmed to gain reasoning and thinking skills. Shipping activities such as packing goods, delivering, inspecting, and even troubleshooting problems along logistic processes can be carried out by robots with ease. Since robots can be programmed to work with minimal errors and without any break, the shipping industry can expect to gain productivity for every function.
Demand For Third-Party Delivery
The traditional retail model is quickly being dominated by e-commerce. The pandemic became the driving force when it came to customer demand and therefore, the shipping industry operations.
With just a click on any e-commerce platform, customers can simply order all kinds of goods online. In the following years, it's clear that there is no sign of e-commerce stopping driven by customer demand for shopping convenience. According to analysts, the presence of online stores may ramp up by 25% more by the year 2025. For this reason, third-party delivery continues to grow as well.
Third-party delivery continues to grow as its usage increases across restaurants, food retail businesses, and grocery chains. In the Philippines, third-party courier services are being hired not only to deliver products but also to increase brand awareness and customer loyalty. Outsourcing courier services is especially beneficial for businesses that want to focus on their operations instead of delivery.
Shifts To Green Shipping Efforts
The shipping industry is under constant pressure to reduce its carbon footprint emissions. At current growth rates, shipping could account for 10% of global greenhouse gas emissions by 2050. Under the business-as-usual scenario, shipping fleets contribute to climate change through emissions of black carbon, which are tiny black particles, produced by the combustion of marine fuel. A whole range of solutions is being explored including to lessen carbon fuel and streamline operations to maximize trips.
Key Takeaway
The key trends in the shipping industry can shape your business in order to gain a competitive edge in the market. If you're looking to leverage your operations, consider partnering with a reliable shipping company. Learn about what Airspeed can offer to grow your business today. Click here to get in touch with us today and learn more about how we can assist in all your logistics needs!