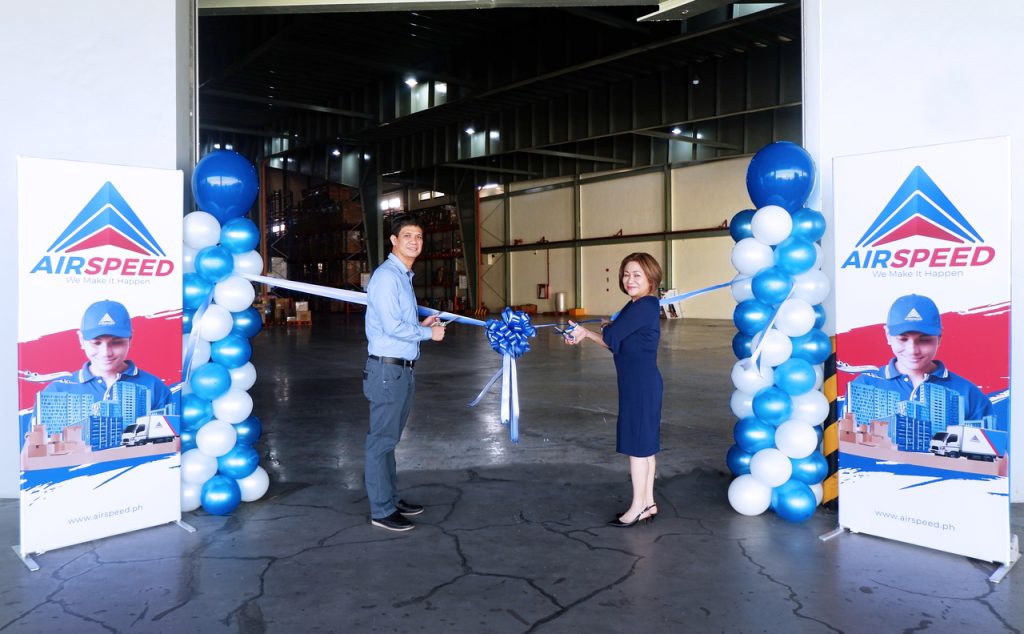 Airspeed To Strengthen Logistics Services Through Its New Distribution Center
July 15, 2019
Logistics company, Airspeed, opens the doors of its newest warehouse facility dubbed the Metro Manila Southwest Distribution Center. Located in C5 Extension, La Huerta, Parañaque City, its close proximities to NAIA, the Manila port, and key cities in the metro makes it easily accessible. The facility features a total area of 10,000 square meters, and a ceiling height of 12 meters. Value-added services include ambient and temperature-controlled storage areas; cross docking and sorting; and a top-notch warehouse management system.
While the Southwest Distribution Center is the latest addition to Airspeed's growing roster of assets, they're not done making big moves when it comes to expanding their network. Besides their existing hubs in Clark, Cavite, Cebu, and Davao, we can also expect the opening of new hubs in Batangas, Cagayan de Oro, and Subic within 2019. Airspeed prides in continuously providing excellent service, and these key moves are a clear demonstration of their commitment to making it happen for their clients.
Airspeed has been a steady player in the logistics industry since 1985, initially focusing on international air freight forwarding and eventually expanding into international sea freight forwarding, customs brokerage, domestic air and sea freight forwarding, and pickup-and-delivery services. Airspeed's founder, Chairman and President Rosemarie P. Rafael can say that 33 years later, the company shows no signs of slowing down. "You cannot set boundaries on yourself because the opportunities are limitless," says Rafael. "The main thing is [that] one needs to know exactly which opportunity to pursue." The opening of Airspeed's newest warehouse and its strategic expansion is the perfect example of pursuing the right opportunities.
To learn more about Airspeed and all its listed services please visit http://www.airspeed.ph or contact the Official Hotlines at (632) 854 -1284, 852- 7359, 852-7376 or 854- 1291.
---
Airspeed is a corporate logistics company focused in Freight Forwarding Solutions, Customs Releasing, Customized Logistics, Warehousing and Distribution. With its growing network, Airspeed aims to make it happen to all of its stakeholders, as it has for over 30 years. Founded in 1985 as an international air freight forwarder, Airspeed is now one of the country's most trusted and fastest growing logistics brand serving the B2B and B2C market. Airspeed can make it happen for you: Visit www.airspeed.ph, or call (632) 854 -1284, 852- 7359, 852-7376 or 854- 1291; Email us at info@airspeed.ph, and follow Airspeed_International (Facebook).