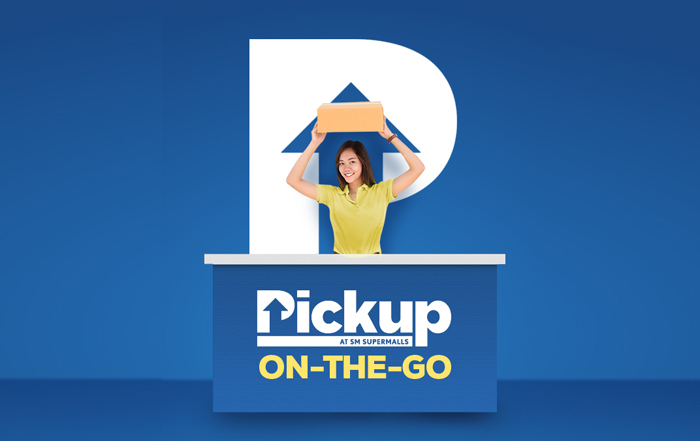 Pick-up at SM Supermalls Frequently Asked Questions
December 23, 2019 josh

1. How do I Pickup an order?
You will receive a text message from Pickup at SM indicating that your order has arrived and is ready to be picked up. Also included in the message is a unique Pickup code.
When you arrive at the Pickup booth, provide the customer counter associate with your Pickup code.
You must also provide one valid government issued ID as proof of identification.
If you are picking up an order on behalf of someone else, you must also provide an authorization letter allowing you to pick up a customer's order, your valid ID and a photocopy of customer's ID.
The customer counter associate will take a photo of you holding the presented ID.
After the customer counter associate has located and given you your order, simply sign the acknowledgment form and enjoy your new purchase.
2. Where is Pickup located?
Pickup is currently located at these malls:
| | |
| --- | --- |
| Mall | Location |
| SM City Fairview | Annex 2, Lower Ground Floor, by the entrance beside BDO |
| SM Megamall | Uppger ground floor, Building A, by the entrance beside Kenny Rogers |
| SM City North EDSA | The Block, by the entrance beside the Supermarket |
| SM Southmall | Lower Ground Floor, by entrance 2, beside SM Appliance |
3. When are the Pickup booths open?
Pickup booths are open Mondays to Sundays during mall hours.
4. Will you tell me if my order is ready to be picked up?
We will send you a text message through the mobile number you used when you placed an order. Once you receive our message, you can head to the Pickup booth to pick up your order.
5. Can I pay for my order at the Pickup booth?
Currently, pay on pickup is not yet available. We will let you know once this service is available.
6. Can I change which Pickup booth I will use?
Unfortunately, once you select a Pickup booth and proceed with your order, you can no longer change which Pickup booth you can use.
7. I changed my mind about picking up the item, can I have it delivered instead?
Unfortunately, we cannot change how you plan to receive your order. You may ask the website you purchased your order from if you can change your delivery method.
8. I can't go to the Pickup booth, can I send someone else?
Yes, you can. Just make sure you provide your representative with an authorization letter stating that you are allowing them to pick up your order for you. You also need to include a photocopy of your ID in the authorization letter.
9. I received the wrong item. Can I return the product right away?
Unfortunately, once we cannot accept any returns without instructions from the website you purchased the item from. You may contact them for returning your product.
10. What happens if I don't pickup my order?
Once your order arrives at the Pickup booth, we will hold it for you for a maximum of 5 days (Mondays through Sundays). All orders not picked up by the 5th day will be returned to the seller.
11. I ordered more than one item, why does my package only have one item?
When you order more than one item, it is possible these items come from different sellers who have different processing times. You may check with the website on the status of your other items.
12. What are the list of Valid IDs accepted?
You may see the list below:
Passport
Driver's License
Foreign Passport (written in English for non-Philippine resident)
Professional Regulatory Commission ID (PRC)
National Bureau of Investigation Clearance (NBI Clearance)
New Postal ID (card based)
GSIS e-Card
SSS card
Unified Multipurposes ID (UMID) – the single ID card of SSS, GSIS, PhilHealth and PAG-IBIG members
Senior Citizen card
IDs such as HDMF (PAG-IBIG), AFP ID, AFP Dependent ID, Firearm license, Philhealth
Overseas Filipino Workers ID (OFW ID)
Overseas Worker Welfare Administration (OWWA ID)
Seaman's Book and Seafarer's Registration Certificate
Alien Certification Card or Immigration Card
Integrated Bar of the Philippines ID (IBP) – for lawyers
Voter's ID
Student ID issued by a school, college, or university duly signed by the principal or head of school
Certification from the National Council for the Welfare of Disabled Persons (NCWDP)
DSWD Certificate – Pantawid Pamilya Pilipino ID and Solo parent ID
Employment ID
Barangay Certification or Barangay ID