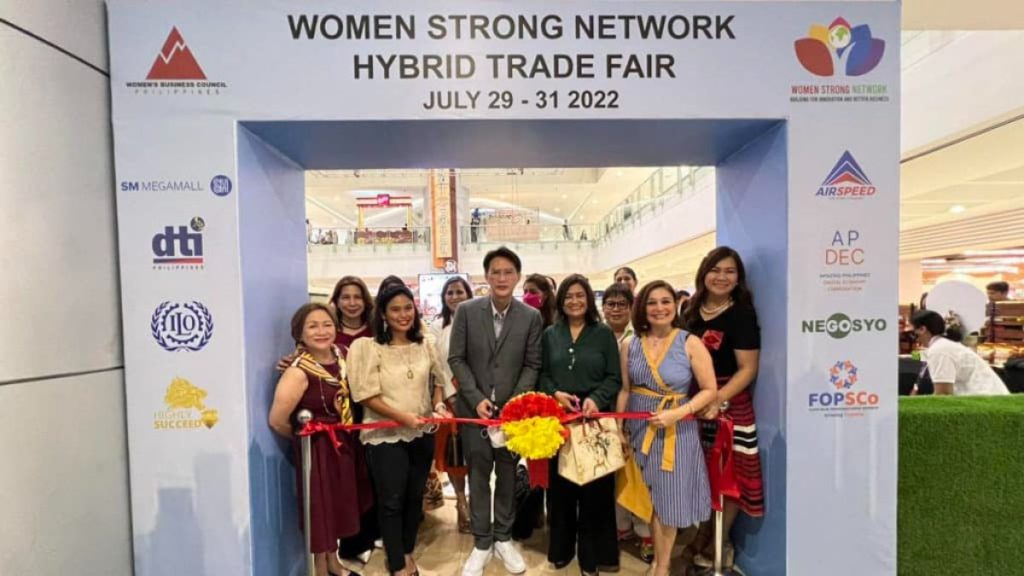 WomenBizPH presents the Women Strong Network Hybrid Trade Fair
August 9, 2022
The Women's Business Council Philippines, also known as WomenBizPH, is the lead private sector partner of the government, particularly the Department of Trade and Industry (DTI) and the Philippine Commission on Women, in advancing the women's agenda in the APEC and ASEAN region. Ever since WomenBizPH was established in 1997, it has been the leading voice of Filipinas in commerce and has provided a platform to discuss women's issues in business and possible government policies and solutions.
Over the years, WomenBizPH has launched strategic projects that address the needs of women in business, such as access to market, finance, research, continuing education, networks, science, and technology. WomenBizPH has always endeavored to help women-led and women-owned medium, small, and micro enterprises (WMSMEs) grow and become more sustainable. It seeks to promote WMSMEs via networking, through the use of technology, and by bringing them closer to institutions where they can have access to the market, tools, finance, and guidance on business reengineering and change management.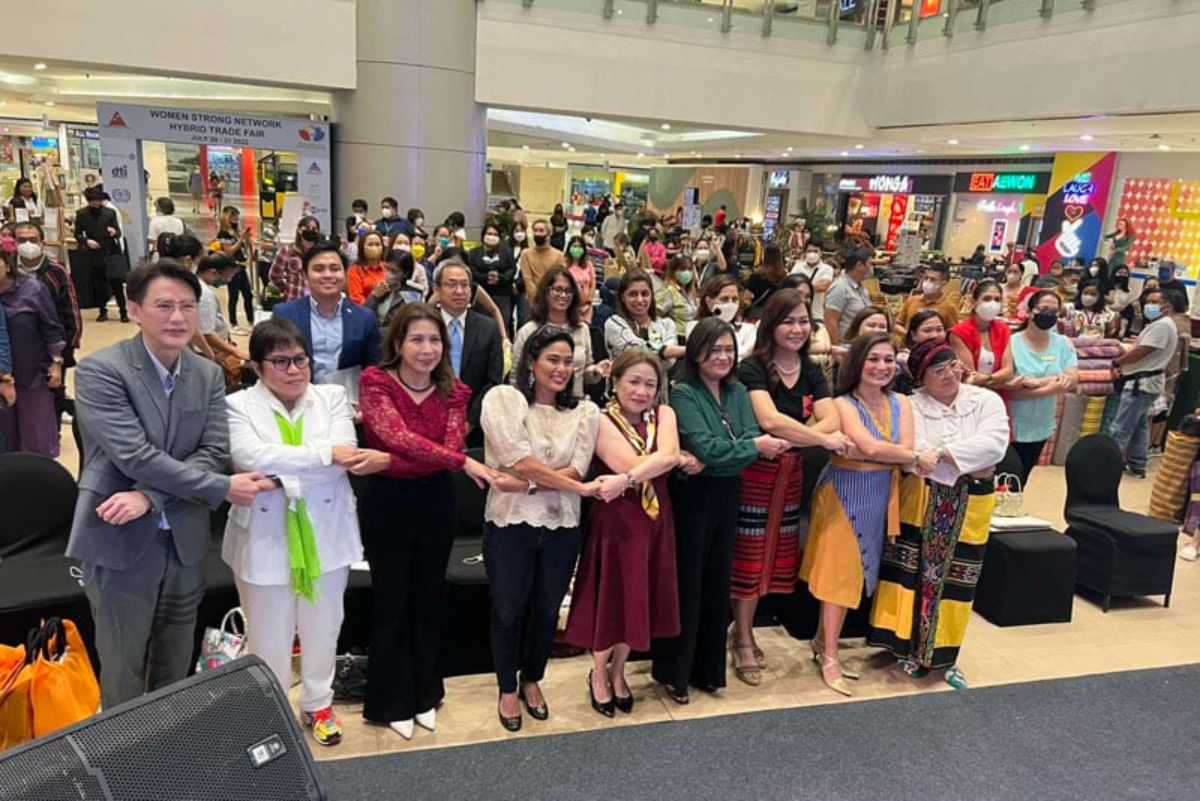 On December 6, 2021, WomenBizPH established the Women Strong Network, an organization with 120 WMSMEs as founding members, and representatives from WomenBizPH and the DTI to serve as technical advisors. The Women Strong Network aspires to build the capacity of WMSMEs for business continuity planning and develop a network for their sustained knowledge building, exchange, and innovation.
To forward this cause, and as part of the culminating activity of its capacity building and business recovery program, WomenBizPH, in partnership with International Labour Organization (ILO) Philippines through Women Strong Network launches the Women Strong Network Hybrid Trade Fair in NCR (Manila) and Visayas (Cebu). The event leverages on the existing national spread of Women Strong Network members and WomenBiz PH's long-standing partnership with the DTI, and their private-sector network. The trade fair is supported by SM Supermalls, Airspeed, Amazing Philippines Digital Economy Corporation (APDEC), Filipino Online Professional Service Cooperative (FOPSCo), Go Negosyo, Highly Succeed, French Baker, Philippine Airlines, among others.
The esteemed list of speakers who graced the opening day included DTI Secretary Alfredo Pascual, Presidential Adviser on Entrepreneurship Joey Concepcion, and Go Negosyo Founder Joey Concepcion, SM Supermalls President Steven Tan, Airspeed Group Chairperson and WomenBizPH's President Rosemarie Rafael, and WomenBizPH's Chairperson Mylene Abiva.
The first Women Strong Network Hybrid Trade Fair is being held at the Event Area, Building A Lower Ground, SM Megamall Mandaluyong City from July 29-31, 2022. Meanwhile, the online exhibition can be accessed from August 1-20, 2022. Entrance to the hybrid event is free.