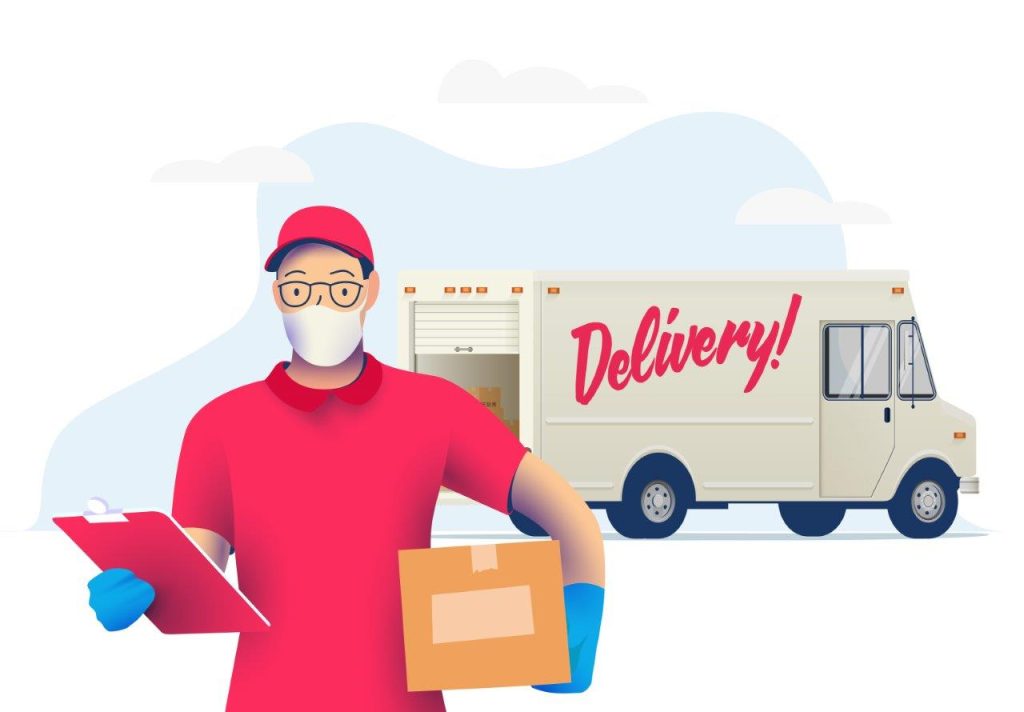 How to Implement a No-contact Delivery System Amidst The COVID-19 Crisis
May 18, 2020
How do you implement a no-contact delivery system?
Make contact-free preparations
Incorporate digital communication
Set up a no-touch payment system
Train delivery staff
The COVID-19 crisis has certainly changed the way people deal with everyday life. With governments imposing social distancing measures to curb the spread of the virus, people have been left to find new ways to adapt. In particular, people involved in the logistics industry have had to make adjustments to the way they provide their service to the public. One of these changes is called a no-contact delivery system.
A no-contact delivery system simply refers to a combination of processes and practices which aim to complete product delivery or transaction with as little human contact as possible. In particular, this system has become more prevalent across businesses that are poised in delivering essential items such as food and hygienic products to their customers.
When it comes to understanding how a no contact delivery system works, it should be noted that proper implementation can be achieved with the cooperation of both the customer and the service provider. If you're a business looking to capitalize on this kind of system during the crisis, then continue reading to learn more.
Make contact-free preparations
When it comes to adopting a proper system of no contact delivery, you should ensure that this particular criterion is met at every level of the service. As such, it's highly important that the first thing you should take into consideration is preparing your orders for delivery in a contact-free zone and environment.
The establishments that tend to see the most benefit from this kind of system during this time are restaurants. Due to social distancing measures, people are no longer allowed to gather in spaces where they'll crowd with each other and engage in a significant amount of physical interaction. In the beginning, some restaurants have been forced to temporarily halt their operations, but some have eventually moved towards providing their services through a meticulously planned delivery service.
For example, when preparing food to be delivered to a customer, restaurants have to make sure that they have minimized, or eliminated physical interaction. After preparing the food, they cannot just simply hand it out to the delivery staff. Instead, the product should be placed in an empty staging area before it heads to its destination. This increases the chances of the product avoiding any kind of contamination.
Incorporate digital communication
You have undoubtedly utilized the services of online shopping platforms in the past. When your product has finally been delivered to your doorstep, you may encounter scenarios such as having to answer the door for the rider or having to receive a call indicating that the product has arrived.
All of the options above are no longer viable in the extraordinary circumstances in which we live. Having this in mind, another step towards implementing a fully no-contact system is through maximizing the use of digital communication in your delivery services. Businesses that are making use of online platforms can easily communicate this practice to their customer base by putting an adequate list of safety measures on their smartphone applications. This is a simple way for all your customers to get in line with no contact practice.
When it comes to the delivery of other items not making use of such platforms, customers may simply tell the rider to leave their orders at their door, without the need for anyone to receive the product.
Set up a no-touch payment system
Both customers and businesses should have some considerations when it comes to paying for a delivered product. As a way of further enhancing social distancing, the focus has largely turned towards avenues that promote a no-touch payment system for the completion of transactions.
As a business considering no contact, this is the perfect time for you to be taking full advantage of online payment services available at the convenience of your fingertips. Especially if you're the owner of a restaurant, you might want to change the way transactions are performed.
Instead of sticking to a traditional, cash-on-demand-basis, shift towards safer avenues which can minimize the level of human interaction. You'd first also have to make sure that you're properly communicating to your customers the proper ways by which they can pay for your services. Fortunately, this can be done through appropriate social media promotions that advertise the change in the way you want to bring your services to the customers. This is highly effective during this time because many people would be spending their time on social media to keep up with daily updates.
Train delivery staff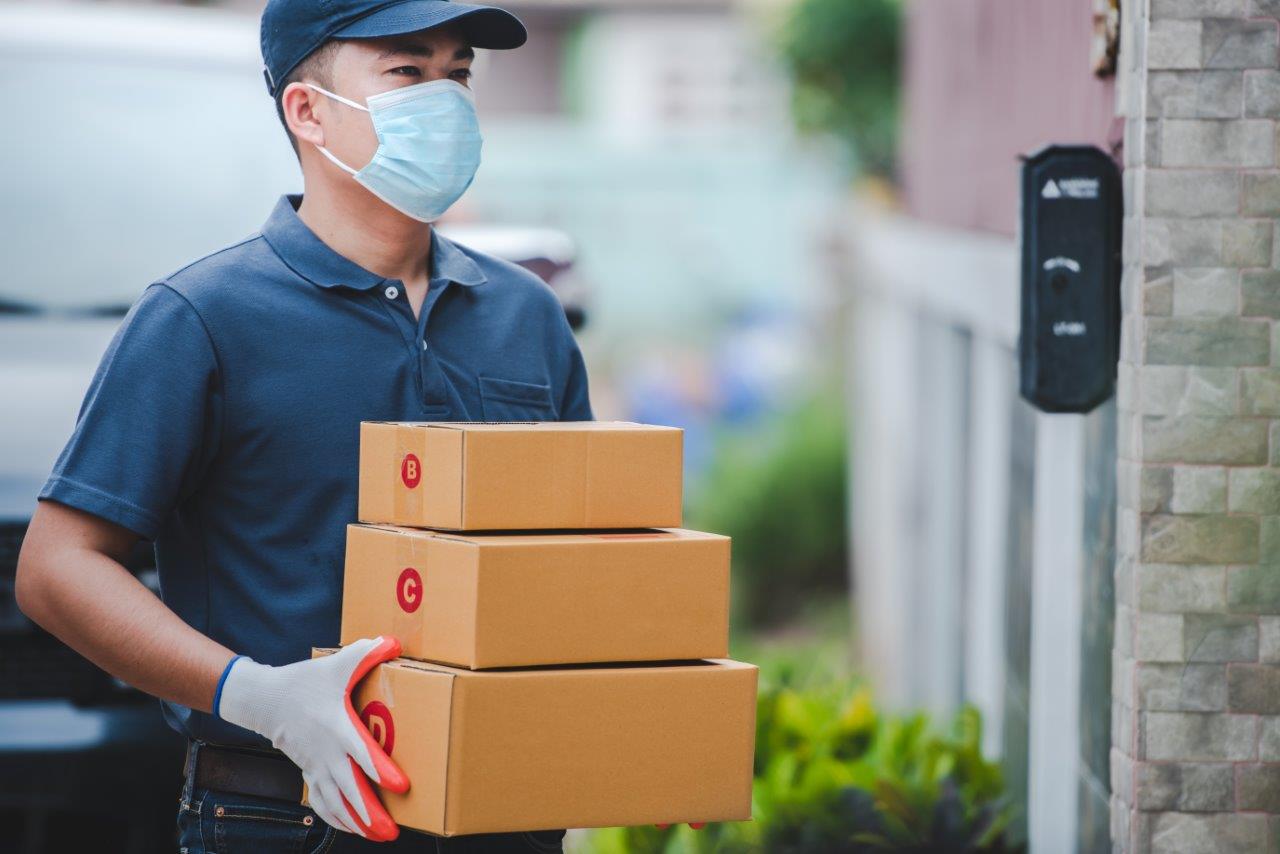 Management holds the responsibility of appropriately communicating to their employee base about the no contact precautions and changes made in the company. In particular, your delivery staff carries the burden of exposing themselves to the outside world. This is why it's important for you to train your delivery staff about the new measures which you'll soon implement.
Aside from this, you should also take great care in ensuring your delivery riders will be safe once they get to the final points of distribution. Ensure you're issuing them with basic sanitary items such as alcohol, face masks, and proper clothing. This is both a way for you to keep them safe, and to subsequently keep the customers protected as well.
Key Takeaway
If you find that your business is struggling because of having to temporarily shut down operations during this time, then you might have to consider different ways of how you can implement a no contact delivery system. The practices involved in achieving this endeavor can be as simple as reducing the number of human contact on your delivery items, bolstering your social media promotions, or can be as complex as migrating your operations towards contactless payment.
The simple guide above will hopefully offer you with adequate information on just a few things to consider in incorporating no contact practices for your business.