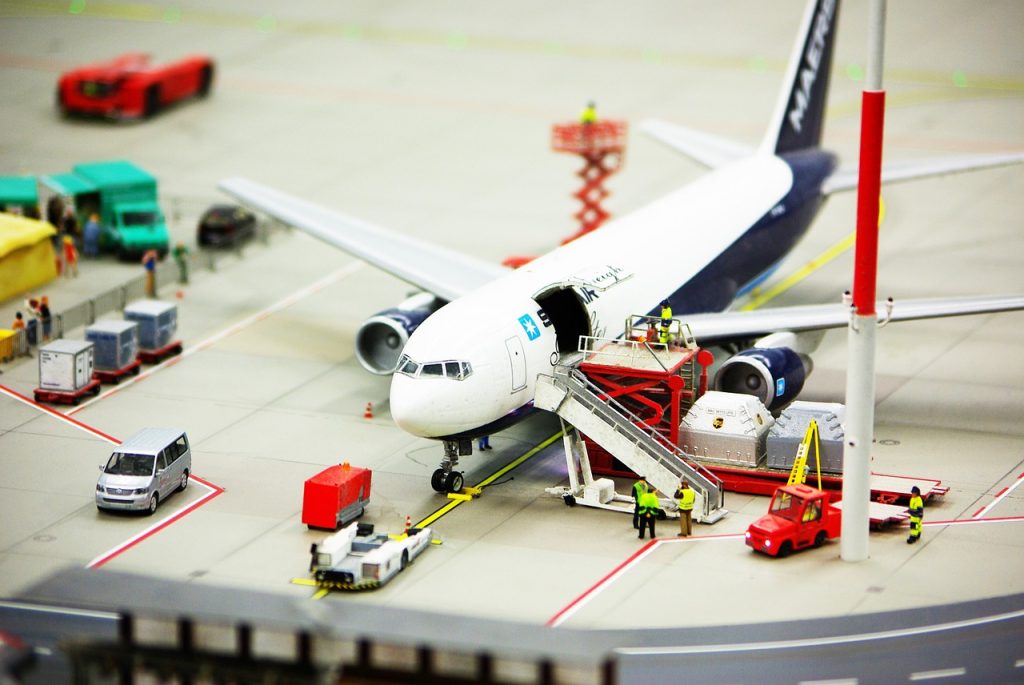 Quick & Easy Express Delivery in the Philippines
Express delivery in the Philippines is quickly becoming the choice for many customers of online shopping sites. This is because the customer is guaranteed to receive their package in as little as 1-3 days! Technological advancements have made the courier system more transparent by providing delivery tracking systems on their mobile and digital apps. This new delivery system has become a key factor in the rising popularity of the e-commerce industry.
Now, anyone anywhere can buy an item online and have it delivered to their doorstep the next day. Read on to learn more about the process of express delivery!
Classic Delivery vs. Express Delivery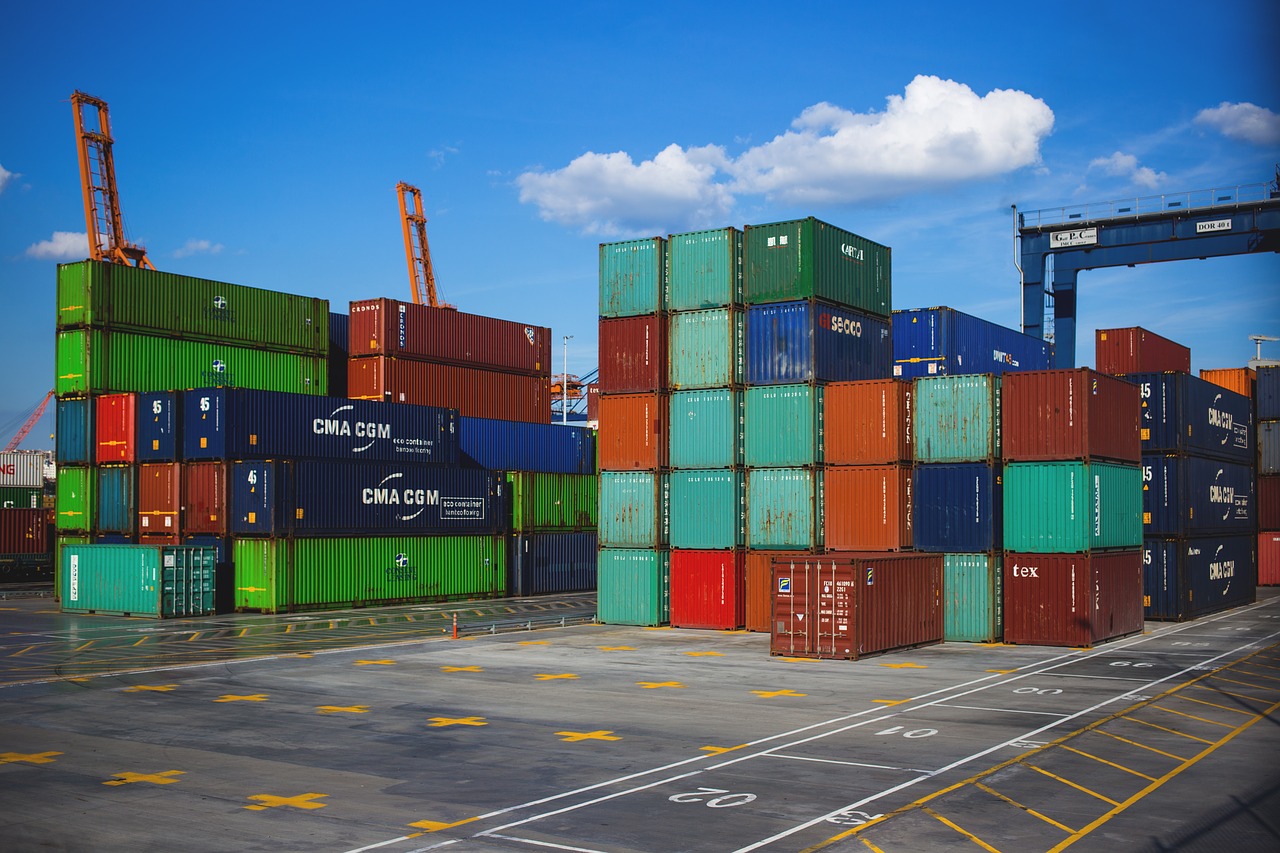 There are two kinds of delivery systems customers can choose from when purchasing a product. Logistics service providers such as Airspeed offer these choices to their customers to make a decision depending on their budget and on when they need the item. They will also ensure that the parcel will remain in the best condition during any form of transport. With current technology, customers can track their parcels whether they choose classic or express delivery.
Classic Delivery
With classic delivery, packages are transported through traditional means such as trucks, trains, and cargo ships. The package is prepared in a warehouse and is picked up by the transporters on the next business day. The total travel time from the initial purchase to the completed delivery is roughly 3-7 days. This method takes a significantly longer amount of time compared to express delivery in the Philippines.
However, classic delivery does not burden the customer with any additional fees. This is ideal for those who are not in an extreme rush to get their items and who are trying to stay within budget.
Express Delivery
Express delivery in the Philippines utilizes the fastest ways of shipping to get a purchased item to the customer as fast as possible. This method typically makes use of courier routes such as air travel for quick delivery. To be able to sustain this kind of transport system, customers are asked to pay extra for their shipping fee. Once the amount is paid, customers are guaranteed to receive their purchased products in around 1-3 days.
This kind of delivery system can be beneficial to those who need to transport urgent documents and parcels. Trust only professional logistics service couriers such as Airspeed to get you your items as fast as possible.
First Mile & Last Mile Delivery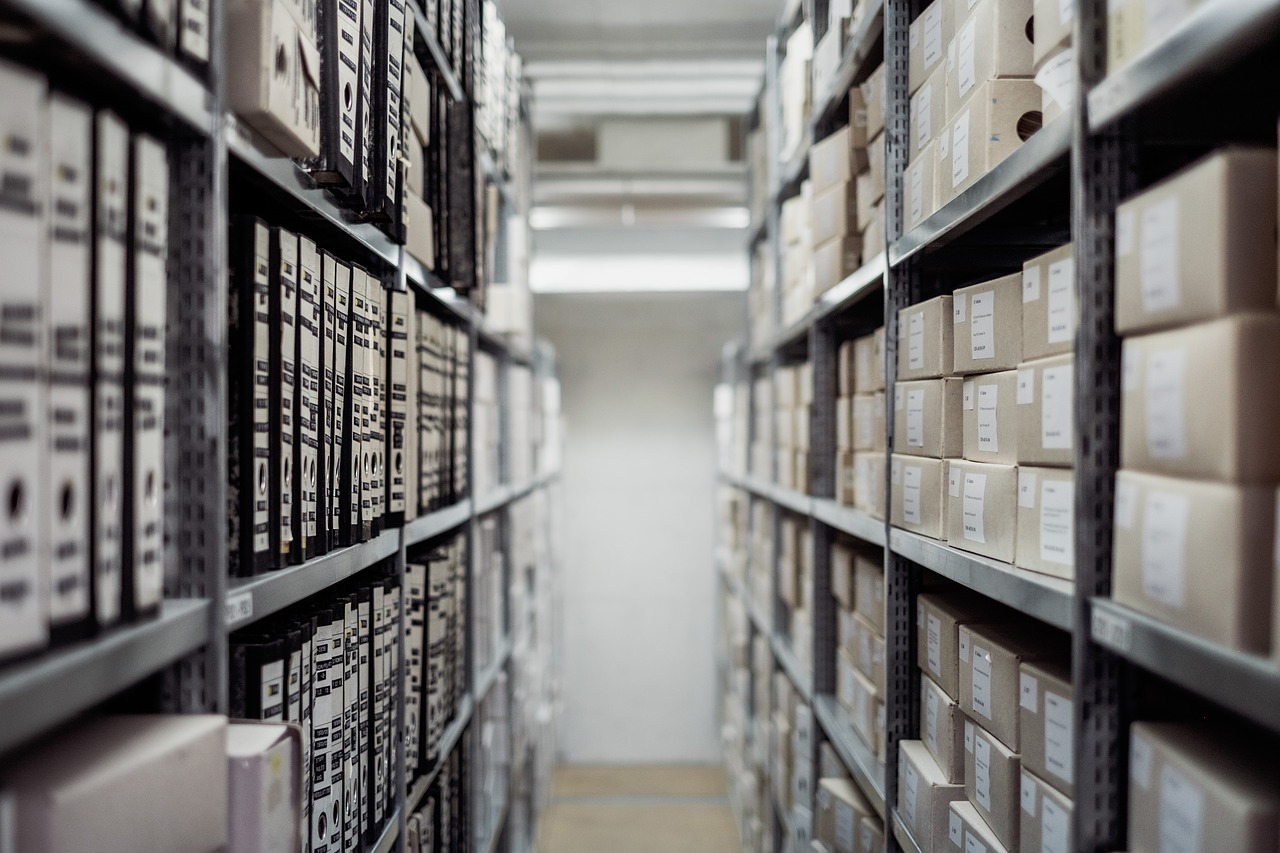 In order to deliver items to customers all over the world as fast as possible, logistics service providers such as Airspeed need to maintain perfectly functioning processes from the First Mile to the Last Mile of delivery. Each step must always be working at its most efficient level to prevent any form of build-up in the system. To do this, logistics service providers hire only the best professionals who can make use of technological systems and maximize the company's profit.
First Mile
First Mile focuses on the production of the actual product. The aim is to create a high-quality item in the fastest and most cost-effective way possible. The role of managers in this step is to facilitate the information from sourcing, product design, all the way to the actual manufacturing of the product.
Recent developments in the e-commerce industry have made this step even more crucial due to the growing demand for a number of products. Now that purchasing an item can be done anywhere and at any time, companies must be able to consistently keep track of their items to maintain customer satisfaction. Manufacturing companies make use of systems that allow companies to observe at what stage of production different products are. This First Mile is a key step as the Last Mile cannot be achieved without its completion.
Last Mile
The Last Mile is the entire process of transportation from the warehouse to the customers themselves. This takes into consideration every single process that the item has to go through before being shipped out. The Last Mile is the costliest and most time-consuming process in the supply chain. Classic and express deliveries in the Philippines both fall under this process.
E-Commerce has been significantly improved by the Last Mile. Customers do not have to go into physical stores to purchase an item anymore. Classic and express delivery allows the items to be delivered to their homes at any time. However, this also means that there must be an efficient system that can continue to complete deliveries all around the world despite any setbacks.
Logistics service providers must be able to deliver despite extreme weather conditions or other unforeseen delays. This requires a lot of planning and problem solving to achieve. Technological systems are key in keeping track of order statuses and important information, such as where to deliver a parcel and when.
Importance of Same Day Delivery
Same day delivery can greatly improve multiple facets of a company. It can affect the work ethics of employees, the overall quality of production, and the satisfaction of customers. Express delivery in the Philippines continues to be a source of advancement in the global courier industry.
Better Customer Satisfaction
Same day delivery has greatly improved the overall satisfaction of customers. The reason why e-commerce is so popular is because of its accessibility. Now that the last mile has also become more accessible, customers are able to purchase more often. This develops trust between the company and their customer, and greatly increases the chances of the customer purchasing more items in the future.
Improve Employee Efficiency
With same day delivery, employees cannot afford to make mistakes. Small delays or problems in the system could cause a pileup that could affect multiple products from multiple companies. This demand is able to train and form more efficient employees that can work in a perfectly oiled system. These employees are quick, hard-working, and can easily think of solutions for unexpected problems.
Constantly Improving Technological Management Systems
Besides manpower, technological systems are also constantly improving in order to keep up with the growing demand of multiple industries. Technology has always been able to help people process a significant amount of information in a short period. Logistics service providers are now able to use technology in order to maintain order within their processes.
Companies that offer express delivery have a competitive advantage over those who do not. More satisfied customers tend to purchase items from trusted companies that they know can deliver high-quality products quickly. This also goes for companies who have an option for free shipping, as excess shipping fees, as well as the price of the item itself, could prove too much for customers' set budgets.
E-Commerce and Express Delivery
E-Commerce and express delivery in the Philippines work hand in hand to improve the customers' shopping experience. This method of purchasing has greatly improved the sales of a number of companies. However, it has also affected the sales of physical stores as more and more people are choosing to buy things online.
Companies are now adopting an omni-channel strategy in order to attract different kinds of customers using a number of mediums. This strategy combines digital marketing, retail store placement, and brand exposure. The goal of this methodology is to provide customers with different ways to explore what the company has to offer. This way, the company can cater to the customer's preferences.
E-Commerce Purchases
E-commerce is quickly becoming the biggest source of sales for a number of companies. Customers can buy an item using their phone, computer, tablet, or other preferred electronic devices. They can also use it from anywhere in the world, as long as they have a stable internet connection.
Not only can customers go window shopping online, but they can also pay through digital payment systems. One can choose to connect their credit card or avail of the Cash on Delivery system.
Cons of E-Commerce
E-commerce, although it is an emerging industry, also has its downsides. Some major cons of e-commerce are the intense demand and competition for certain products. If a company cannot keep up with the demand of their customers, there is a high probability that the customers will find another place that would better accommodate them. In terms of delivery, if a company does not offer express services, customers may opt for a different company that can. This is the importance of the Last Mile in e-commerce.
The difference between e-commerce and physical stores is the waiting time. In a physical store, the customer can get the purchased item right away. For digitally purchased items, customers need to wait 3-7 days before they can physically receive them. In the case of express delivery, excess shipping fees can be quite expensive. Some companies even require their customers to pay membership fees in order to avail of this special service.
Competing With E-Commerce
Traditional brick and mortar stores, also called physical stores, are starting to see a decrease in sales. Some industries are even close to being completely wiped out, such as music and video stores. The accessibility of e-commerce is proving to be too much of a competitor to these traditional companies.
However, some brick and mortar stores are adapting to this change. Companies have discovered that they can boost physical store visits by having a strong digital marketing presence and strategy. By creating a connection to their customers through online media, they can better encourage the visitation of satisfied customers to their physical stores. Companies are opting to promote their products on different websites and social media sites. Some companies are even offering services where customers can buy items online but pick them up in the store on the same day. Creating niche items and cheaper priced alternatives are also key ways to compete with e-commerce.
Reverse Logistics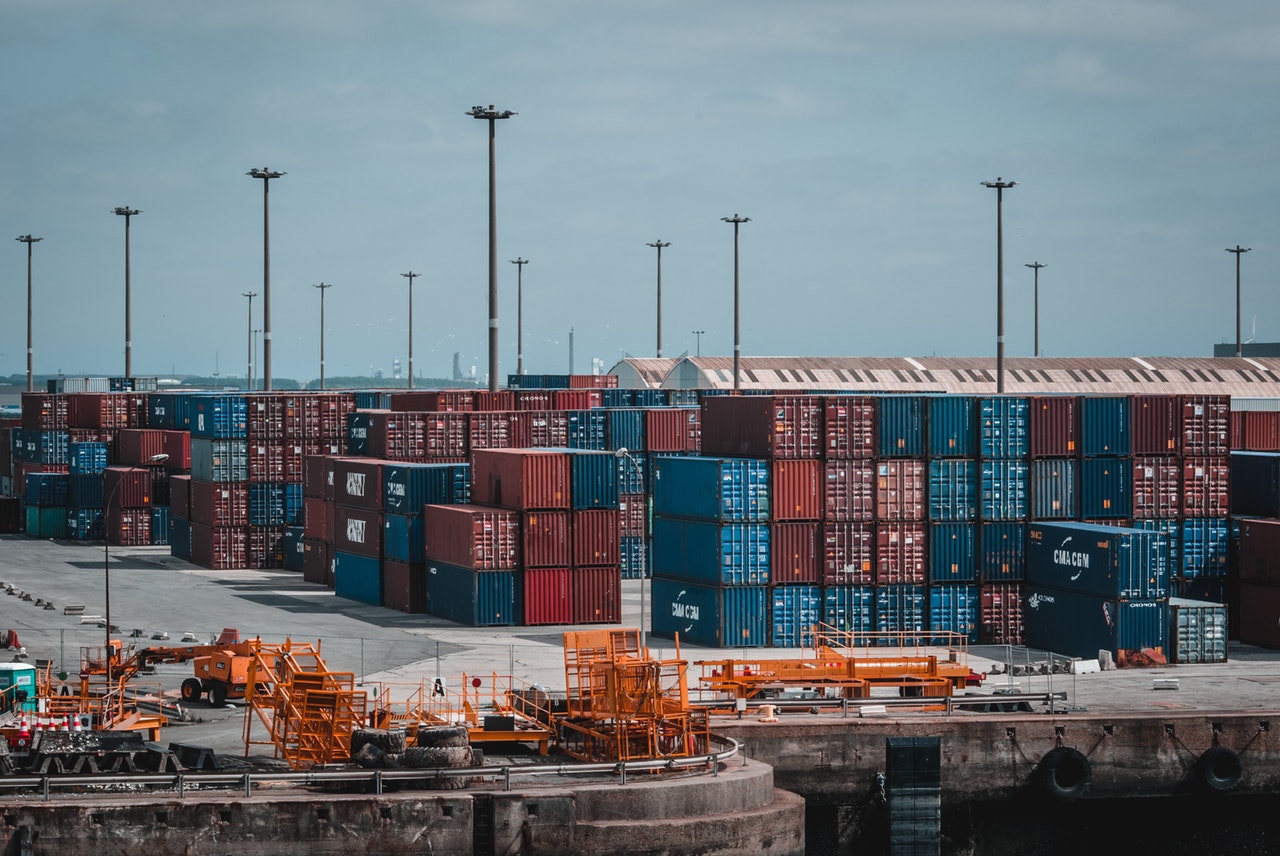 The increase in items being bought also means an increase in items being returned. Express delivery in the Philippines helps in the case of exchanging damaged products and reverse logistics.
Reverse logistics deals with products that have been returned by customers. Logistics service providers and the respective companies create a series of steps to execute in the case of return items. This is to encourage the recycling and reuse of raw materials. Traditional logistics go the opposite way as it focuses on the flow of materials from storage out to the customer.
Traditional Logistics
Traditional logistics is strategically created by companies in order to get their products out to the global market. The flow starts with sales forecasting which will determine the number of products that will be sent to the distribution centers. After packaging and labeling the items accordingly, distribution centers will then ship them into the different stores. These different stores will take the items into inventory, and will be brought out for sales.
Here is the cycle of traditional logistics:
Sales forecast
Planned shipments to distribution centers
Shipment to distribution centers
Shipment to stores
Put away at stores
Actual sales
Reverse Logistics
What happens when a customer returns an item or there is a surplus of goods? Reverse logistics is another method to recycle and reuse raw materials. It is more of a response to a customer's actions rather than a planned sales strategy.
Reverse logistics starts when a return happens. The returned product will be received by the store and subsequently sent back to the distribution center. The store will need to provide details such as the description of the item, the condition upon return, customer information, as well as the reason why they returned it. Afterward, the item will go from the distribution center to a return processing center. It will be labeled into the different recycling or disposal methods preferred by the company, and then distributed accordingly.
Here are the steps to achieving reverse logistics:
Customer returns the item
The store receives the item with important details
Returns are sent back to distribution centers
Sortation into disposal processes
Shipment to disposal destination
Reverse logistics can be an eco-friendly way to recycle a company's goods. Trust logistics service providers such as Airspeed to help you recycle your goods.
For Quick and Easy Deliveries, Choose Airspeed!
To keep up with the growing demands of the e-commerce industry, express delivery in the Philippines must constantly adapt new ways to lessen the travel time of a purchased product to its customer. This means making use of a number of technological as well as logistical advancements to upgrade their systems. Logistics companies in the Philippines such as Airspeed are key to maintaining this express service by hiring competent managers and investing in key systems.
Looking for a trusted freight forwarder or courier service in the Philippines that can get you your parcel quickly and safely? Choose Airspeed! Click here to learn more about what we can do for you!