Logistics Company in the Philippines: Customs Releasing with Ease
A good logistics company in the Philippines should have readily available services for your customs releasing and clearance needs. The customs clearance process is tedious if it's a process you're planning to go through on your own. The right logistics company can guide you and optimize your clearance process. You can have your cargo on hand faster with no legal problems.
Having your shipment or cargo cleared in the Philippines is difficult, especially if you're doing it alone. The news and many social media sites report customer complaints about illegal and unfair custom release processes. As a consumer, this is very discouraging. Many OFWs tend to have difficulties with local customs brokers because of the unusually expensive fees. These fees are an injustice to hard working overseas Filipino workers that are dedicated to providing for their families. Businesses are also heavily affected by these fees. Resupplying any depleted sources plus having to deal with expensive customs tax and duties can deter a running business.
However, customs clearance and releasing shouldn't be taken lightly. Illegal shipments take advantage of corrupt customs brokers to allow undocumented cargo to enter the country. This shouldn't be the standard to follow. The legal customs clearance process is made because it's a method to document any shipment or cargo entering the country. Without this effective documentation, it poses a threat not only to the ports and docks containing thousands of shipments but also to the country as a whole.
This is where a good logistics company in the Philippines contributes to the proper implementation of rules and regulations regarding customs.
Customs clearance is defined as the act of passing goods through customs so that they may enter or leave the country. Customs clearance is the preparation and submission of documents that are required to facilitate exports and imports into the country. It also includes the representation of the client during customs examination and assessment of cargo. Customs clearance also involves the payment of duty and taking the delivery of cargo from customs directly after clearance.
There are two documents that are used during the customs clearance process. The documents are separated into two categories: one for exports and one for imports.
Export:
Purchase order from the buyer
Sales invoices
Packing list
Shipping bill
Airway bill
Certificate of origin
Import:
Purchase order from the buyer
Sales invoice of the supplier
Bill of entry
Air waybill
Packing list
Certificate of origin
It's no secret that this process is complicated. Whether it's express delivery in the Philippines or elsewhere, these complicated procedures are important because it keeps your precious cargo safe and secure. Collecting data and documentation is still an important process that shouldn't be bypassed for the sake of convenience. Customs clearance is an indispensable process for both import and export of cargo.
Customs Clearance Process
In actuality, the clearance process is very straightforward. It's a common misconception to think that this is complicated. To achieve a smooth shipment process, it's best to follow the rules and avoid taking short cuts. Adding a layer of difficulty by complicating the process and bypassing important procedures can lead to legal problems that can further delay your cargo. The standard customs clearance process can be similar in many countries but below is a simplified and standardized customs clearance process. Your chosen logistics company in the Philippines should be able to follow the rules and regulations for a smooth transaction
The customs clearance process starts with the paperwork. A dedicated customs officer will go over your paperwork, such as a commercial invoice. This invoice should include the following information:
Shipper Information
Receiver Information
Shipment details
Export date
Airway bill number
Description and the total value of the cargo
The officer then calculates any taxes or duties that are applicable to your cargo. The taxes and duties will be highly dependent on the original laws of the importing country, the type of goods, and the total value of the item. There is a threshold for taxes and if it crosses above the line, the officer will check if these are already paid for. If the payment hasn't been settled, customs will request the appropriate amount of taxes or duties.
Should your shipment or cargo be labeled as "Deliver Duty Paid", then you shouldn't run into any problems. The duties have already been taken care of by another customs broker. This is the usual case for many express shipping solutions. For example, if you're ordering from online retailers that offer express shipping, the tax and duty may already be included within your shipping fee.
Shipments that are labeled as "Delivery Duty Unpaid" will be forwarded to a different and independent customs broker. This can become expensive as many brokers have different fees and standards that can be applied. Brokerage, late payment and storage fees can easily raise the overall bill. This unpredictability is unappealing for many consumers. Make sure that the logistics company in the Philippines you pick informs you of any prior fees so that you won't be unaware of your future expenses.
Once any outstanding duties and taxes are paid for and confirmed, the shipment can be released to its final shipment destination. This process is usually smooth and streamlined but what happens if you suddenly face a problem? Here are some common problems you might face during your clearance process.
Always properly describe your cargo or shipment. Make sure it abides by the destination country's standards. This problem is commonly faced by food, medical and technological cargo.
It's hard to hear that the tax and duties you paid exceeded the amount you originally anticipated. A good habit to practice is to always have excess cash in case of situations like this so that you won't be overwhelmed.
Health, Sanitation, and Safety
This is an unusual case for ordinary shipments but shipments such as produce, food, and medicine can face this problem. Your shipment may not be fit to ship to the destination country. To solve this, prepare an alternative shipping method or use a different logistics company to ensure that your cargo will be shipped.
About Customs Duties and Taxes
Customs duty is a tax imposed on the imports and exports of goods. This tax is used to make imported goods less desirable. Customs duty can also raise local income for the government. This gives a market advantage to local goods and products that are not affected by these taxes.
Customs duties can be one of the most expensive aspects when it comes to shipping cargo. This is where brokers can also take advantage of customers because of the various taxes and fees involved in this.
The Customs Modernization and Tariff Act
In 2016, the "Customs Modernization and Tariff Act" was enacted in order to update customs rules and procedures and to improve the supply chain to protect the Philippines from trade discrimination and harmful imports.
The changes included in the CMTA are as follows:
The CMTA states that the Bureau of Customs may conduct a post-clearance audit. This audit can only happen within a three-year time frame from the date of the final payment of the customs clearance. Penalties may be experienced in case of failure in the payment of customs clearance. Negligence can contribute to 50% up to 200% of revenue loss. Gross Negligence can rack up a revenue loss of 250%-400%. 500%-800% of revenue loss is grounds for criminal prosecution.
CMTA requires all importers to keep relevant importation documents at the principal place of business for at least three years from the date of the final payment of duties and taxes. If an importer fails to or refuses to provide relevant records, the CMTA allows the District Collector to impose a 20% surcharge based on the dutiable of the goods. During the post-clearance audit, if the importer auditee fails to keep records of importation, the penalty imposed by the Bureau of Customs is a fine of PHP 1,000,000 with/without imprisonment of no less than two years and one day to six years. Failure can also constitute a waiver of the importer's right to contest the results of the audit based on the records of the Bureau of Customs.
Authority of the Commissioner to Make a Compromise
The commissioner, under the CMTA, may compromise any administrative case involving the imposition of fines and surcharges. This includes fines from the conduct of post-audit. This is all subject to the approval of the Finance Secretary unless specified by law.
Application of Information and Communications Technology
The Bureau of Customs, in accordance with international standards, is mandated under the CMTA to utilize the ICT in order to enhance customs control and efficiency in customs operations regarding the implementation of a paperless customs environment.
Why Do You Need a Customs Broker?


Customs brokers are essential because they can guide you through the importation process. Hiring a customs broker can make your documentation process easier. They can guide you in providing the most accurate information for your shipment documents that can prevent any problems when it comes to customs in the destination country. The clear information you provided for your customs broker can help them choose the right solution for you. Most custom brokers promise a hassle-free experience. Always be vigilant and be mindful of what makes a good customs broker.
What Makes a Good Customs Broker?
A good customs broker from your chosen logistics company in the Philippines should be able to assist you with online and offline documentation regarding your shipment. They should be able to accurately calculate your taxes and duties. Eligible customs brokers should also be aware of specific import and export regulations of different countries. Your customs broker should ensure that your shipment can be cleared so that it can reach its destination faster.
Check to see if your customs broker is from an eligible company. It also helps if they are licensed or accredited. Look at the experience of your customs broker. Quality of work can be achieved by an experienced customs broker. Consider asking about certain specialties of custom brokers, some may be better at regulations of other countries while some are great at giving you the best deal for your duty and taxes.
Lastly, the important aspect of a good customs broker is their personal integrity. Your customs broker is the middleman between your shipment and customs. This individual can represent you and your business, which is an important aspect due to all of the legal documents involving the customs release process. It's good to put your trust in a customs broker that is driven by ethics and good morals.
Choosing a logistics company in the Philippines with a good customs broker should be able to manage the workload they have. If a customs broker is handling too many cases, there is more room for error. A broker should be honest with open communication. Communication is often where problems start to arise. Avoid this by choosing a customs broker that is very open to communicating about the latest updates and developments regarding your shipment.
Advantages of Hiring a Customs Broker and Attorney-In-Fact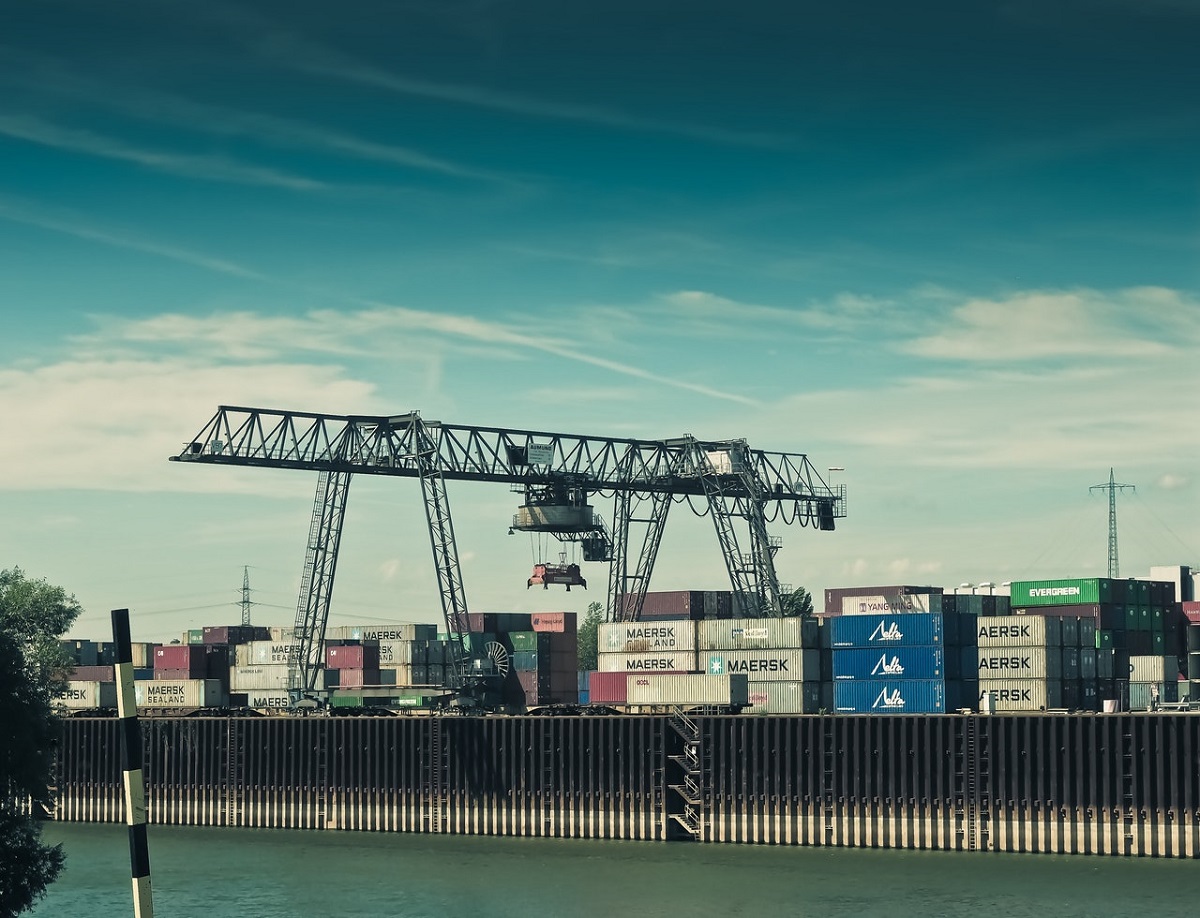 The CMTA states that a customs broker refers to any person who is a bonafide holder of a valid Certificate of Identification or Professional Identification Card issued by the Professional Regulatory Board and Professional Regulation Commission known as the "Customs Broker Act of 2004".
Advantages of Hiring a Customs Broker
Customs brokers are experts in custom laws, rules, and regulations for the clearance of imported and exported goods. They have a basic knowledge of how to prepare customs documentation and will make sure that shipments will meet all laws for importing and exporting goods. Customs brokers can also sign documents under the power of an attorney.
What is an attorney-in-fact?
An attorney-in-fact is a person who is authorized to perform business-related transactions on behalf of someone else. Becoming an attorney-in-fact is simple. The principal must sign the power of attorney document. This can designate the person as the agent, which can allow the person to perform actions on behalf of the principal. This person, however, cannot practice the law.
The attorney-in-fact can come in two forms. The first type has the general power of attorney which allows the attorney-in-fact to conduct all business and sign any document on behalf of the principal. The second has a special power of attorney. This allows the attorney-in-fact to sign documents and conduct business on the behalf of the principal which is limited to specific situations.
Advantages of hiring an attorney-in-fact:
Can handle legal or financial matters on behalf of the principal
Can grant protection against costly court proceedings in case of incompetence
Airspeed: Expert Customs Releasing with the Most Reliable Logistics Company in the Philippines
Enjoy a streamlined process with your logistics company in the Philippines. Airspeed has over 30 years of experience for your logistic solutions. Whether it's courier services in the Philippines or otherwise, Airspeed employs only the best and most trustworthy people to meet the highest standards of client needs. Contact us via email or landline. Or you may visit our offices to get the most accurate information on your logistics and shipment needs. Click here to learn more!