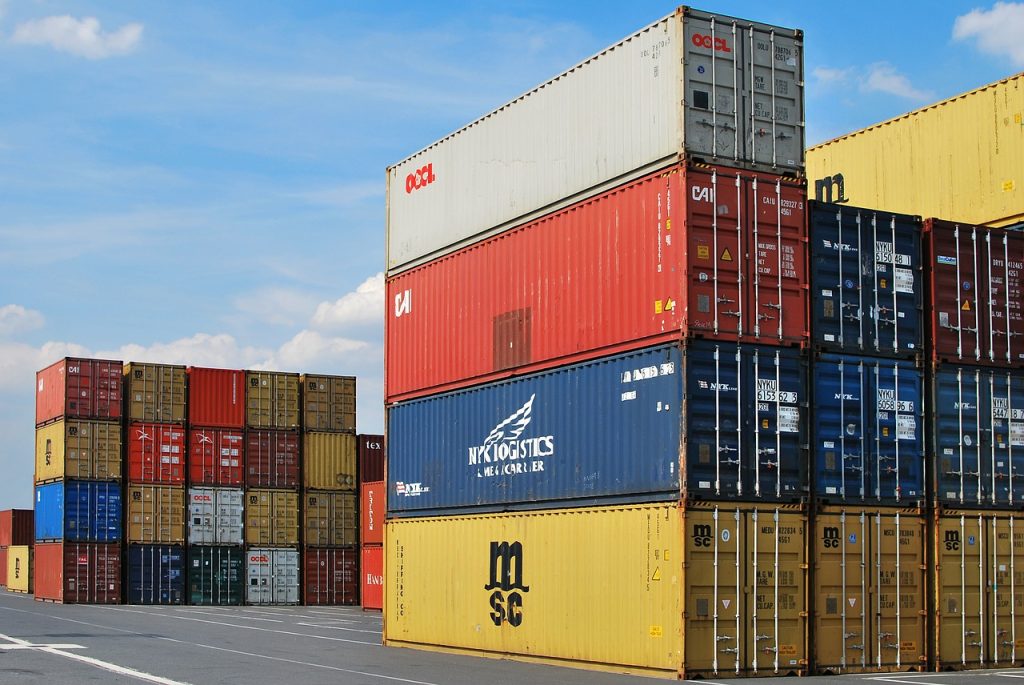 The Importance of Freight Forwarders in the Philippines
In the Philippines, freight forwarders are at the forefront of international shipping and logistics. They're one of the most availed of services by multiple companies big and small because of their almost all-encompassing nature.
For the layman, however, freight forwarders can be a foreign concept. In fact, only companies that actively look for them, such as big corporations and globally acclaimed brands, know of them.
Read on and learn more about the importance of freight forwarders in the economy and in the world.
What are freight forwarders?
In essence, a freight forwarder is an entity that arranges the transport of goods from one place to another. Keep in mind that they are usually not responsible for the handling of the merchandise. Rather, they act as middlemen between their clients and the many logistical companies that they will need to negotiate with.
To be more specific, BusinessDictionary.com provides this definition of what freight forwarders are:
"A firm specializing in arranging storage and shipping of merchandise on behalf of its shippers. It usually provides a full range of services including: tracking inland transportation, preparation of shipping and export documents, warehousing, booking cargo spaces, negotiating freight charges, freight consolidation, cargo insurance, waybill, (called house bill of lading or house air waybill) and their agents or associates at the destination (overseas freight forwarders) provide document delivery, deconsolidation, and freight collection services, also called forwarder."
Freight forwarders in the Philippines make it easier for their clients to have their goods imported or exported. They handle all the details of your international shipping. However, this doesn't mean that they hold everything in their hands.
A common misconception with freight forwarders is that any delays or problems with regard to their operations are their fault. In truth, they have almost no control over the handling of the goods. Their primary purpose is to negotiate prioritizations, facilitate dialogues, and report their status.
Freight forwarders are intermediaries between shippers and various transportation services such as shipping via cargo ships, trucks, aircraft, and even through railroads when such an option is available.
They make use of established relationships with different logistics-related companies in order to get the best possible price for moving merchandise across the shortest, or the most appropriate route possible. They look for the best balance in speed, cost, reliability, and efficiency—all of which are vital to their whole process.
Think of it this way: international shipping can be quite difficult to accomplish on your own—much less if you're a company that has little to no experience doing so. The entire concept of international shipping is appealing, but the process behind it is cumbersome even for the most steadfast business owner.
Instead of shouldering the burden of handling all the requirements needed for international shipping alone, freight forwarders will offer to do all the paperwork, scouting and reassuring for their client. Freight forwarders are experts in the field of logistics, particularly international or trans-continental transport of goods. They effectively remove the load from the business owner, letting them focus on more important tasks.
Transportation Process Used by Freight Forwarders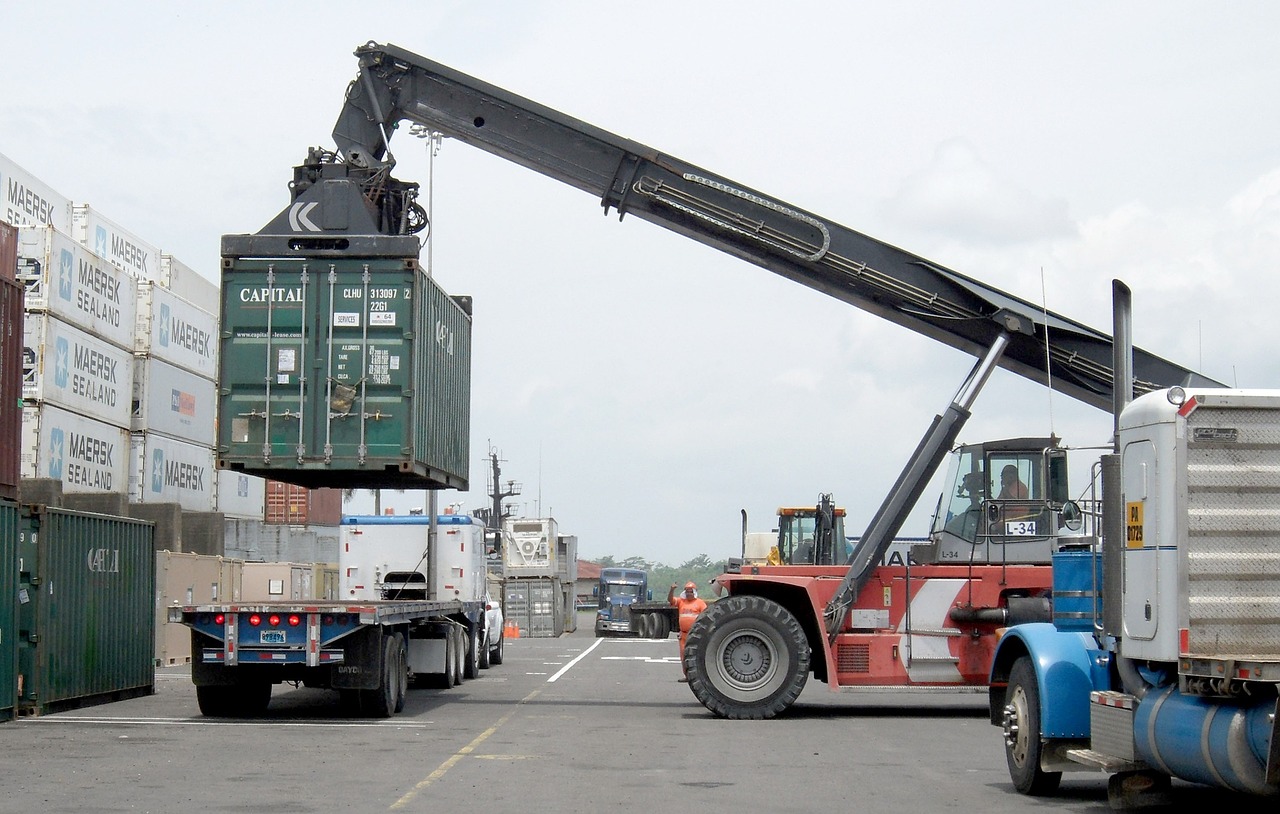 Freight forwarders in the Philippines and in other parts of the world make use of the seven steps of international shipping. This is a process that is familiar to every logistics company that deals with international shipping. The whole process consists of seven steps — two of which focus on documentation while the other five are physical wherein the merchandise is handled.
Bear in mind that this process is repeated for every shipment sent. Each step has a cost associated with it. Freight forwarders would usually communicate with the shipper and the consignee on which of them would shoulder which one. This is to avoid any surprises and unnecessary delays in the whole supply chain.
Here is a short discussion on the whole shipment process.
Export Haulage
The first part of the whole process relates to the movement of the cargo from the shipper's storage units to the forwarder's warehouses. Depending on the logistical situation of the goods (for example, if it's a less-than-container-load or LCL), the warehouse it's transported to will differ. The merchandise will be transported via trucks, usually done by a separate, local transportation company.
It's also quite common for freight forwarders to offer local transportation as part of their own package.
Lastly, bear in mind that the handling of the merchandise within the shipper's and forwarder's premises is not part of the export haulage phase.
Export Customs Clearance
This step refers to the transaction where a declaration is done and required documents are submitted to the authorities. This can only be performed by companies holding a valid customs license. These companies are more commonly referred to as customs house brokers. This is always done for shipments that are leaving the country.
This step is usually performed by a freight forwarder that has a valid license. Alternatives include agents appointed by freight forwarders and a customs house broker appointed directly by the shipper.
You can consider this step as the first hurdle. If any problems were to surface during this phase, the whole operation will be at a standstill until all the requirements are fulfilled and completed.
Origin Handling
This phase involves all the physical handling and inspection of the cargo once it's received at the origin warehouse all the way until it is loaded onto a ship in a container. This would often involve many steps and many parties—all of which should be provided by the freight forwarder.
Origin handling also has its own steps involved. First, the merchandise will be inspected and analyzed for shipping. Next, is the planning session for how it will be loaded as shipment. Then, it will be consolidated with all the other cargo and stuffed into a container. Lastly, it will then be moved to the port where it will be loaded onto a ship.
Ocean Freight
Part of the job of a freight forwarder is to choose a shipping line that will manage the ocean freight from the origin to the destination within the designated timeline for the shipments. This would usually be accompanied by a contract of carriage between the freight forwarder and the shipping line.
It's good to note that the cost of the ocean freight has many other charges included such as the bunker adjustment factors, currency adjustment factors, and the likes—all of which will be passed by the freight forwarder to their clients.
Import Customs Clearance
This is relatively the same as the export customs clearance. Most of the time, it can be done before the cargo even arrives at its destination country. In any case, this phase needs to be completed prior to the cargo leaving a customs bonded area. Without completing the documents and requirements during this phase, the merchandise will be stuck in the warehouses within the port.
Destination Handling
This phase involves the handling of the merchandise as it arrives at the port of the destination country. It includes the transfer of containers from the ship to shore and from the port to the forwarder's destination warehouse.
Another thing to take note of is that destination handling is usually covered by many destination charges, all of which are performed by the freight forwarder, or an agent appointed by them. The charges need to be paid in full before the cargo can be surrendered to the consignee or the client in the destination
Import Haulage
The final step in the shipment process is the actual delivery of the cargo to its target destination. It can be performed either by the freight forwarder or a local transport company. Just like export haulage, it involves the whole transportation process except the unloading of the items which is done by the client in the destination.
Criteria for Choosing the Best Freight Forwarder for You
By now, you should already have an idea of just how much work is done by freight forwarders. Often, some of the biggest freight forwarders in the Philippines are able to provide almost every kind of service needed to make sure that the shipping process, be it through ocean freight or air freight, is available to you.
That being said, not all freight forwarders are capable of providing you with this level of service. It's easy to spot freight forwarders that are not good picks just by checking out a few signs. Here are five things that you should actively look for when choosing a freight forwarder:
Experience in the Industry
Availing the services of a new freight forwarder in the Philippines is a risk that some people are willing to take. However, for those who deal with massive shipments and long-term partnerships, there are few factors that are more important than the level of experience that freight forwarders have.
A freight forwarder's experience is a good indicator of how they might be able to deal with multiple shipping issues. Things like port shutdowns, cargo reroutes, worker strikes, and the like are just a few things that might happen at any time that could hinder or outright stop a shipment from happening.
With experience comes the wisdom to overcome these issues that are usually common within international shipping.
Vast Network of Trusted Global Agents
It is the responsibility of your freight forwarder to find people that will handle your cargo within the origin and destination ports. The safety of your merchandise essentially lies in the hands of agents. Because of this, you should make sure that your freight forwarder has not just a large network, but one that includes smart and trustworthy agents.
Be careful not to choose incredibly large networks of relatively unknown logistics companies as they might not have the right talent and mindset to safely handle your merchandise.
Make sure that the freight forwarder in the Philippines that you choose has the right global network of agents. By doing so you're ensuring a number of things. First, ensure that your goods will be handled with care in the origin and destination ports and warehouses. Second, you can expect a smooth flow of information between your freight forwarder and their many agents. Third, it further resolves your worries about your merchandise being mishandled in a foreign land.
Range of Services
As mentioned above, the best freight forwarder would usually have a plethora of services available for you. But just like having a large network of global agents, you have to be careful of a freight forwarder that claims to be able to do everything and anything you require them to.
When it comes to services, it's best to consider a freight forwarder in the Philippines that has all the services that you need instead of having the full package.
Before even availing their services, you have to confirm that they have what you need. Ask for referrals, look for reviews, and contact their previous clients. Do the necessary preparations in order for you to be sure that you're choosing the right one. Listed below are some services that your freight forwarder should offer:
Tracking inland transportation
Preparation of import and export documentation
Packing and storage
Inventory management
Booking cargo space
Negotiating freight charges
Insurance
Credentials and Certifications
One of the best indicators of a responsible and capable freight forwarder is whether they have certifications and credentials to back up their claims or not. This is a good indicator that they have the necessary training and security requirements to handle your goods.
Customer Service
Above all else, freight forwarders in the Philippines should provide excellent customer service. If this aspect is not up to par, then it would be way better for you to choose a different one. Customer service is important solely because it's how they'll be providing support and communicating with you. A freight forwarder with great customer service will make the entire cargo transport experience smoother and easier.
Let Airspeed Handle Your Precious Cargo
The importance of freight forwarders and warehousing in the Philippines can't be emphasized enough today. With the e-commerce boom to such extremes, international shipping is now more valuable than ever.
If you're a person or a representative of a company that needs the assistance of being able to ship their goods internationally, then look no further. Airspeed is a logistics company in the Philippines who will be more than happy to serve you!
For more information on our services, visit our website by clicking here!