Warehousing Philippines
Protecting Your Cargo Through Airspeed
Warehousing in the Philippines is the most cost-effective way to easily manage your goods for distribution. These warehouses offer a large inventory space and an effective management process all at an affordable price. There are a number of trusted warehouses scattered all over the country that you can choose from.
Logistics and warehousing are two of the most important industries in the country. Warehousing in the Philippines, in particular, experienced huge growth thanks to a high increase in trade activities in and around the country.
The Philippines is in an incredibly strategic location. The archipelago is right on the edge of the Pacific Ocean, making it the most convenient docking location for supply routes. Warehousing in the Philippines essentially connects many export and import markets of different countries across the world.
The booming industrial sector of the country is expected to drive demand for more logistics services. This means that these logistical factors have nowhere to go but up.
Trust an experienced and reliable end-to-end logistics solutions provider such as Airspeed. Be guaranteed a top-of-the-line service for the handling of your goods. Airspeed provides its stakeholders with new opportunities through innovative warehousing management, pick and pack, and nationwide distribution.
Read on to learn more about warehousing in the Philippines.
What Is Warehousing?
Warehousing is an important part of the supply chain. Though not as complex and process-improving as the other parts of the logistical process, it's still something that should never be overlooked.
At its core, warehousing is the act of storing merchandise in a facility before being sold. These products are then safely and securely stored in an organized fashion in large structures known as warehouses. The items are sorted and assigned tracking numbers so that the warehouse employees know where to find them. These tracking numbers show the time the item arrived at the warehouse, how long it's been there, and the quantity of that item on hand.
In most cases, warehousing is frequently attributed to e-commerce and small or medium businesses. Most of the time, products are stored until an order is placed online. The order is then shipped directly from the facility to the consumer. For other businesses, their inventory is usually temporarily stored in a warehouse before it's shipped to a physical store.
The importance of warehousing is further emphasized by the fact that it is essential in every logistics system. With warehouses, you don't have to worry about where you should place excess merchandise. It also enables you to improve your inventory management procedures. The space that it provides also allows you to focus more on customer-centric concepts such as store ambiance and customer service.
The State of Warehousing in the Philippines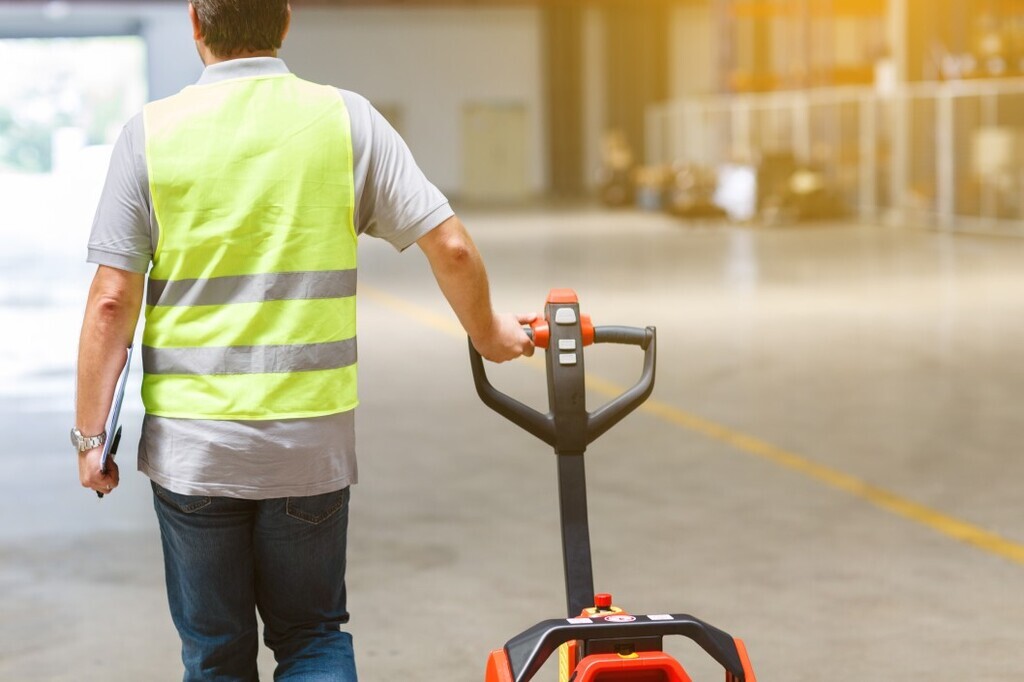 When it comes to warehousing in the Philippines, the process is made efficient due to the strategic location in the Indo-Pacific Ocean. As mentioned above, it opens routes that connect multiple countries. This makes the Philippines a major player when it comes to logistics services. Aside from that, many companies seek to establish their presence in the country as it also increases their reach.
The biggest contributors to warehousing in the Philippines are the industrial and retail sectors. Other notable contributors include container freight, cold storage, and agriculture based on revenues in 2017.
Nowadays, it's very important to pay close attention to the rise of the e-commerce industry. The increasing prominence of online shopping makes it a big impacting factor in warehousing in the Philippines.
In recent years, certain companies that operate in the retail sector, Fast-Moving Consumer Goods (FMCG) sector, pharmaceutical sector, apparel, and other accessories are forecast to experience strong growth. The most prominent of them is the e-commerce industry. It's expected that these companies will require more warehousing facilities to store the products. In return, this will trigger increased demand for warehousing in the Philippines.
The Philippines is experiencing an increase in manufacturing activities. This rising domestic consumption and international trade activities are primary factors that contribute to the growth of warehousing in the Philippines.
This has led to warehousing companies competing against each other more rigorously. They contest through the size and location of their warehouse. In particular, the location is very important as it needs to be in an appropriate area for the customer's needs which reduces costs of the warehouse.
In recent years, warehousing in the Philippines has witnessed an increase in trade flow which has positively affected the demand for transportation and storage facilities. There has also been a yearly increase in cumulative cargo throughout the country that has led to a positive influence on the Philippine warehousing industry.
The warehousing in the Philippines is relatively unknown to many. Most of the time, only logistics and e-commerce companies know of their presence. Nonetheless, it is a big contributor to the Philippine economy. And that means it's also an opportunistic factor to skyrocket the country's overall growth.
The state of warehousing in the Philippines is something that everyone should keep an eye on.
Step by Step Process of Warehousing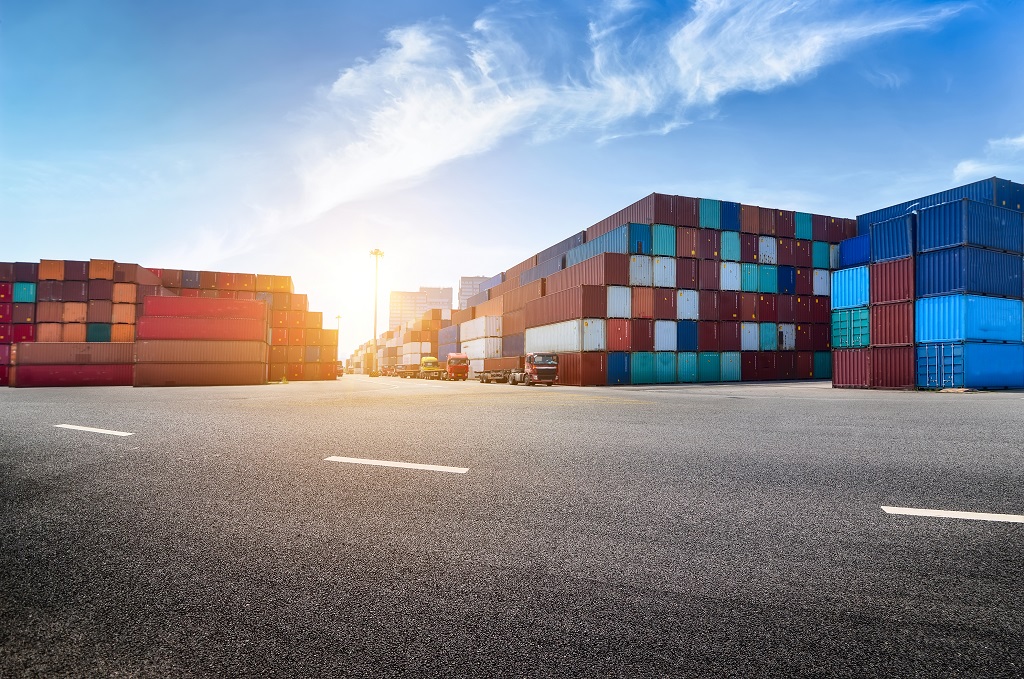 It is important that a stakeholder and their logistics provider establish a step by step process to ensure that the products are always well managed from end-to-end. Certain parts of the procedure can also be more specified depending on the client's wishes. Make sure to go through each step thoroughly with your logistics solutions provider to get the best possible service
Here are the steps to warehousing in the Philippines:
1. Receiving
Your supplier must first send an Advance Shipping Notice (ASN) to your logistics provider in order for them to prepare the warehouse space accordingly. This must contain what kind of container the goods will come in: crates, cartons, pallets, or other kinds of repositories.
This can also ensure that once the products arrive at the warehouse, they can be easily verified by the managers present. After confirmation, your supply will then be prepared for the next stage, put-away.
2. Put-Away
Trusted logistics solutions providers, such as Airspeed, have a Warehouse Management System (WMS) in their warehouses to ensure proper put-away. Operators will transfer the products from staging to storing for further examination.
A bar scan or manual inspection will determine what storage unit has been prepped to receive the goods. After which, they will be transported to their respective locations and stored. The operator will then confirm that the put-away process has been completed.
The next stage starts the process of distribution.
3. Pick and Pack
Warehousing in the Philippines handles complex businesses with local and international distribution. Separating their goods from storage into different batches cost a large number of resources such as manpower. Logistics solutions providers can offer this step in order to reduce the cost of their customers. Pick and Pack is the process of separating the goods in preparation for dispatching or temporary storage.
Picking
The primary stage is the picking of goods once they have been received from storage. Some customers opt for their goods to go directly into dispatching. Others, such as those who prefer their goods in smaller containers, undergo a secondary process.
The Secondary stage is the second picking process used to sort the goods into batch orders or single orders. This will depend on the customer's request. The secondary stage is popular for the e-commerce industry as it requires smaller batches of goods to be dispatched at a quick rate.
Packing
Different distribution systems have different ways of packing. Discuss your preferred method of packing with your logistics service provider. Warehouses have a number of set rules to ensure that your goods are packaged as efficiently as possible. One of the most important rules to note is that goods must be traceable and easy to find. Another is that goods must be packed depending on their properties to ensure their safety (size, quantity, toxicity, etc.)
4. Dispatching
Automated systems are used by logistics providers to prepare goods for departure. Warehousing in the Philippines has professional managers to operate these systems to ensure the proper flow of goods through different stages. Their main goal is to prepare the products in time for the arrival of carriers. With the number of goods going through the different areas, it is crucial that they are managed well in order to prevent any pile-up.
5. Returns
You need to establish a set system in the case of any returned goods from your customers. Warehousing in the Philippines requires Return Management Authorisation (RMS), in order to note in their system what is being returned and why.
Discuss what you would like the warehouse to do in case the stock is returned. You can opt to return it into storage, repair it, discard it, or even recycle the goods. The warehousing management team will constantly update the inventory to keep the system and you in check at all times.
Different Kinds of Warehousing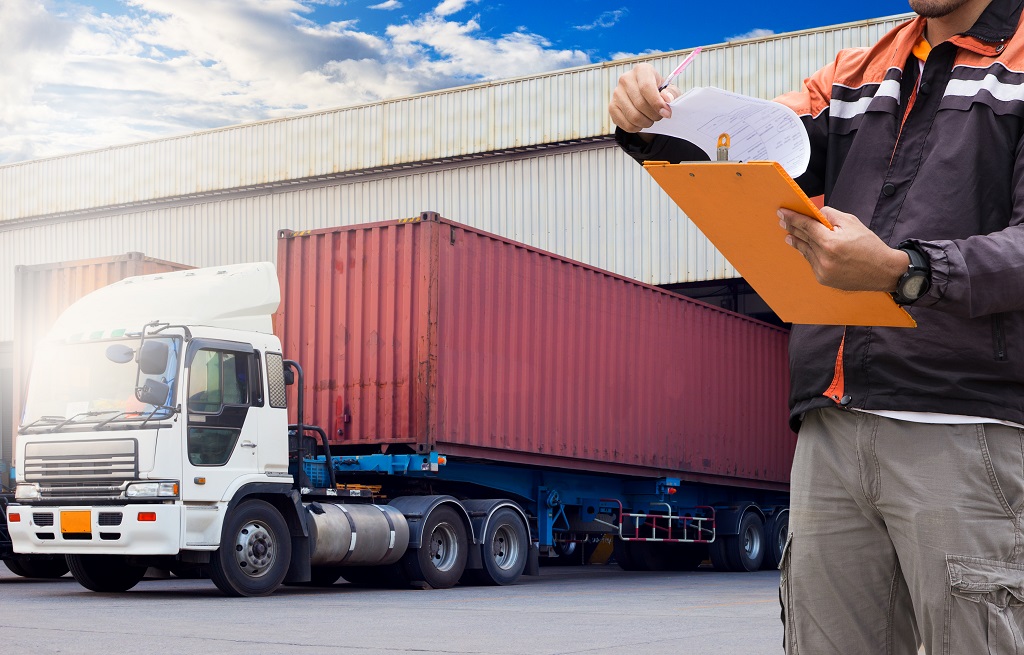 The kind of warehousing in the Philippines you should opt for will depend on the type of goods that you are planning to store. You will have a number of choices that are owned by private companies, the government, and sometimes even both parties. Here are a few different kinds of warehousing in the Philippines.
Types of goods stored: goods of private companies
Private warehouses are usually stored for the use of one specific company. The majority of these companies are from the manufacturing and trading industries. This is useful for those who require complex distribution processes for their goods. For more strategic advantage, private warehouses are placed near selling centers.
Types of goods stored: goods of small traders
Public warehouses are owned by the government and can be rented out for the use of small retailers. This kind of warehousing is useful for those who cannot afford their own private warehouse. It is ideal for those looking to store their goods for short-term distribution.
Types of goods stored: imported goods
Bonded warehouses are owned by both private companies and the government. They are used mostly for the storage of imported goods. The government requires private companies to pay import taxes, and bonded warehousing is an efficient way for the government to constantly keep an eye on their payments. Only licensed bonded warehouses are allowed to operate and they are usually found in port areas.
Types of goods stored: goods of different co-operatives
A co-operative warehouse has a number of retailers and traders coming together to have their own storage space. They are privately owned and managed by members of co-operative societies. This kind of warehousing splits the cost between a number of companies, ultimately decreasing the total amount that each has to pay.
Types of goods stored: perishable goods
Distribution centers are storage spaces created to store items for short periods of time. It is ideal for those who need to move large quantities fast. This kind of warehouse receives the goods and distributes them to the specified customers quickly. Distribution centers are perfect for perishable items or for goods that have a short life span.
Advantages of Warehousing in the Philippines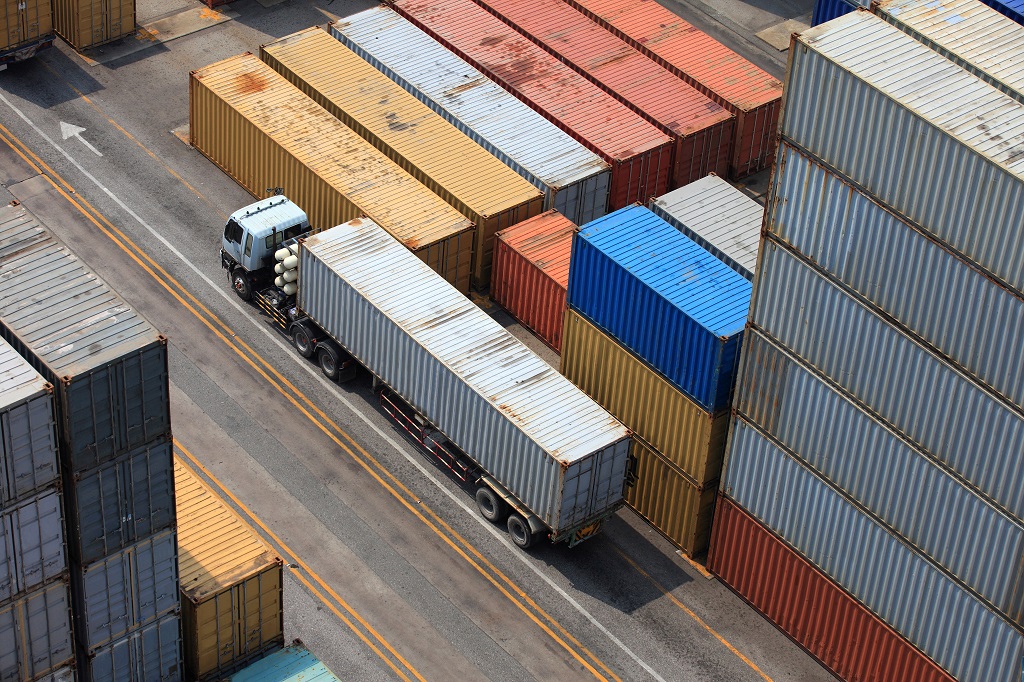 In terms of the storage of a large number of goods, warehousing in the Philippines is an ideal process to utilize. Warehousing has a number of systems in line to ensure that your goods are handled well. Here are a number of advantages to warehousing.
Easy Storage
Warehouses can handle any kind of goods, no matter how small or large they are. Investing in a trusted logistics solution provider will ensure that your goods stay safe and sound.
Efficient Inventory Handling
Warehousing in the Philippines has set processes and employees that can facilitate your goods from end-to-end. There are systems in place to keep you up to date with where your goods are in different processes.
Fewer Employee Costs
With the advancements of technology, warehousing in the Philippines now makes use of a digital system. This system can compute the proper timeline of each good in the warehouse. A more efficient digital system means less strain on employees and less need for employee costs.
Protection of Items
Setting up warehousing in the Philippines means protecting the goods by structures and safety personnel that provide 24/7 security. CCTV cameras are also used to keep an eye on every part of a warehouse. In terms of your goods, the warehouse management takes note of any sensitivity to properties such as sunlight or temperature. They then distribute your goods to appropriate storage units that can keep them in the utmost condition.
Location
Warehouses are placed in strategic places. There are some that are near transportation docks, in order to distribute items that have a quick expiration date. Some, such as those for business, are placed near their retail stores.
Easy Access
Not only can warehousing in the Philippines store a large number of your items, but you also have easy access to them. Technological systems can give you a 24/7 oversight of where your products are stored. Efficient management also allows for their easy distribution once products are requested.
Cross-Docking: An Alternative to Warehousing
An alternative to warehousing in the Philippines is the process of cross-docking. Some logistics solutions providers may recommend this as the best course of action for your company. Cross-docking aims to lessen the time of products in storage.
Step 1: Unloading
Step 2: Screening
Step 3: Sorting
Step 4: Reloading
In basic terms, goods are transferred from one courier truck to another. This is done through two distribution terminals: one inbound and one outbound. Once the goods arrive at the inbound dock, they are screened and sorted. They are then transferred across to the outbound dock to be subsequently distributed to retail stores and customers accordingly.
Cross-docking is beneficial as it provides a centralized area for multiple items to be sorted by similarity. It can also greatly reduce costs by transporting a combination of small packages in one trip. This is a quick alternative, especially for companies that require fast pace distribution at all times.
Warehousing in the Philippines
Warehousing in the Philippines is on the way to a new era with the help of technological advancements. These new systems allow a quicker and more efficient form of warehouse management. This is greatly beneficial to warehousing in the Philippines, which has had an increase in trading activities throughout the years. The increase in demand for the country's products, such as those created in the industrial industry, has also increased the need for logistics services.
The Department of Trade and Industry in the Philippines is aiming to create a transport and logistics sector that can compete with the international market. Their plan is to collaborate with foreign logistics service providers in order to gain investments. These investments will be used to create a more competitive local logistics industry. All of these efforts are being done in the hopes of improving the country's economy.
The evolution of express delivery due to e-commerce is expected to cause the logistics system in the Philippines to reach new heights. The growing demand for quick delivery is requiring companies to adapt to new technologies. Express delivery systems have now provided customers with transparency in terms of the transport of their purchased goods. They are now able to view the product from pick-up all the way to delivery. More and more logistics solutions providers are investing in technology to improve their customer's satisfaction.
E-Commerce and the Future of Warehousing
E-commerce has made it significantly easier to purchase a product. With one click of a button, customers can buy any item from an online store. This means that goods are spending less time in storage areas and more time in distribution lines. In order to keep up with the increasing demand, warehousing the Philippines need to improve their processes to prioritize three things: technology, management, and speed.
Technology
To accommodate the influx of digital purchases, warehouses must have their own digitized system in order to take note of and effectively organize each order as they come in. With a digital system, managers can easily keep track of items coming in and out of the warehouse. They can also input the different processes that the items must go through depending on the stakeholder's preferences.
Management
In order to program an efficient system, the warehouse managers must be individuals capable of planning things down to the last point. They must be able to predict the times when a product should be brought to the distribution line just as another is being loaded into the carrier trucks. The combination of human experience and technological advancements are crucial in keeping up with the demands of e-commerce.
Speed
Most importantly, e-commerce requires speed. Not only can people buy products at the touch of a button, but they also expect the item to be delivered within a couple of days to a week. This requires warehouses to constantly distribute items while ensuring that they are receiving new stock.
Trust Your Precious Cargo with the Best, Trust Airspeed
Always be ready to provide your customers with their desired products by investing in warehousing in the Philippines. Ensure that your goods are kept safe and are being managed by the most efficient employees at trusted logistics solutions providers.
Trust that your products will be managed with the highest quality of service.
Make it happen with Airspeed!