5 Benefits of Grocery Delivery Services
January 21, 2021
What are the benefits of grocery delivery services?
Ingredient Options Can Be Accessed Easily
Products Are Guaranteed to Arrive Fresh and Safely
Enhanced Customer Satisfaction
Convenient
Optimized Inventory and Order Management
In an era heavily driven by e-commerce, there is no doubt that traditional brick and mortar stores need to establish their online presence to gain a competitive edge in the market. From both the customer and the business owner's perspective, the benefits of grocery delivery services are evident.
Customers are constantly demanding fast and convenient ways to receive their food ingredients without the hassle of long grocery and parking lines. On the other hand, businesses are looking to generate a constant stream of revenue and satisfy customer demand.
Although physical grocery stores can still expect customers lining up, the rapid development of online platforms up-scaled with convenient payment options and same-day door-to-door deliveries are proving to be unrivaled.
Businesses that have yet to adopt grocery delivery services are lagging behind competitors. Continue reading on to learn more about how this can skyrocket your business success!
Ingredient Options Can Be Accessed Easily
Many grocery delivery services offer customers a wide catalog of ingredients all in one page that they otherwise will have to search for through each aisle in the traditional setup.
Everything from fresh meat, vegetables, snacks, and even daily essentials can be accessed with just a click. Grocery delivery services offer advantages that simply cannot be seen across other platform types.
On the business' end, you can easily update the products that are available in real-time. This is advantageous because it offers to increase customer satisfaction. There would be no more need for them to head to multiple groceries just to check for specific ingredients and end up wasting time.
Products Are Guaranteed to Arrive Fresh and Safely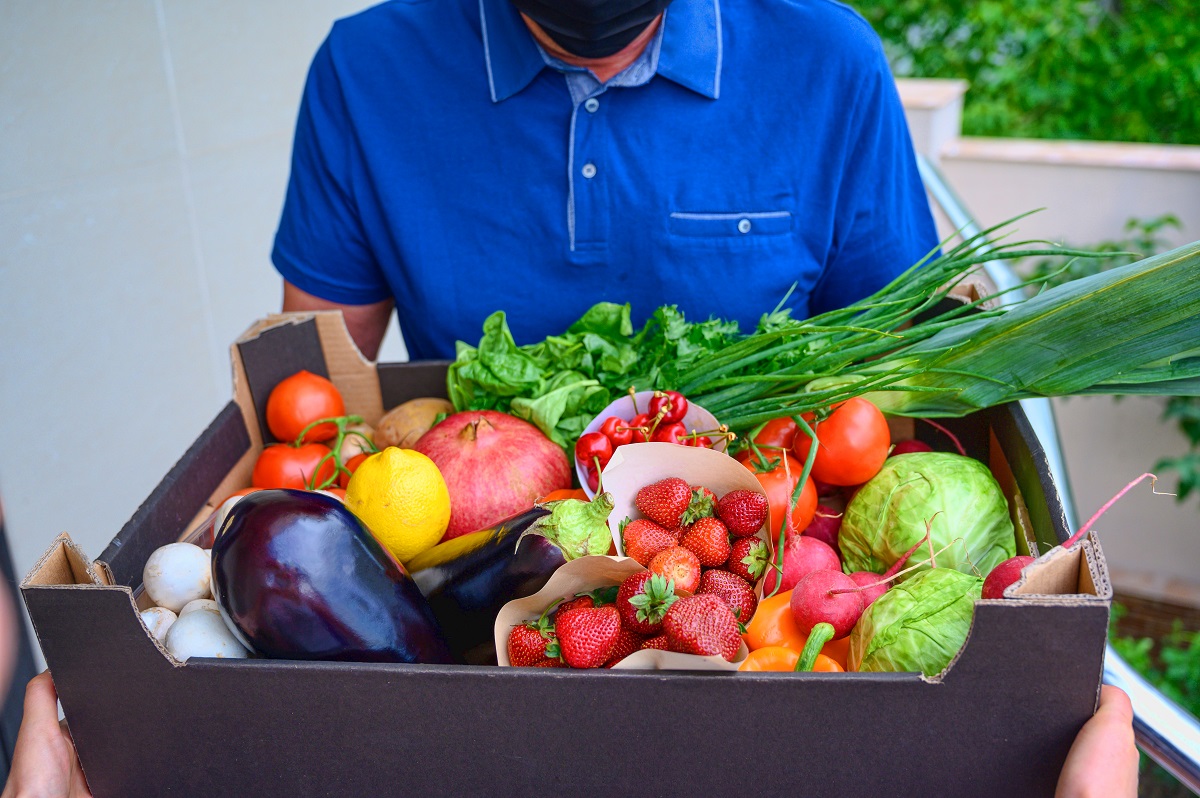 Handling food items require extra care because they are consumable and perishable. Products of poor quality such as rotting fresh produce and vegetables are subject to customer complaints, refunds, or replacements.
Thankfully, grocery delivery services like SpeedGrocer highly value the safety of your products as it is transported to the doorstep of expecting customers. Drivers have to undergo training to properly handle the groceries safely and deliver them on time. It's a win-win situation.
One of the top benefits of grocery delivery services has to do with delivering orders faster. Once customers download grocery apps, browse the items from the catalog, and checkout conveniently, they will expect to receive their orders quickly.
Customers demand accessibility and hassle-free buying experiences. Having grocery delivery services means tapping into endless opportunities for and building customer satisfaction and generating more income.
Enhanced Customer Satisfaction
Nowadays, it is not enough to simply have a great business idea or product. How it gets to the customer also plays a huge role in customer satisfaction. It's simple. If your customers are happy with your service, they are more likely to come back for future transactions.
The instantly gratifying features of grocery delivery such as multiple payment options, no standing in long queues, and searching aisles endless, and fast delivery, have come as a highly attractive advantage for daily shoppers.
To add to that, happy customers who receive their products faster are willing to pay for premiums. As an owner, your only goal is to partner with a reliable grocery delivery provider that gives the best deals.
Accessibility, affordability, and speed are crucial when it comes to building a loyal customer base. Once you have all of this under the radar, expect an increase in your customer satisfaction rates.
You can also offer a customer loyalty program through which you can retain existing customers and attract new ones. Keep in mind that ensuring customer satisfaction is key to outsmarting competitors and generating income.
Convenient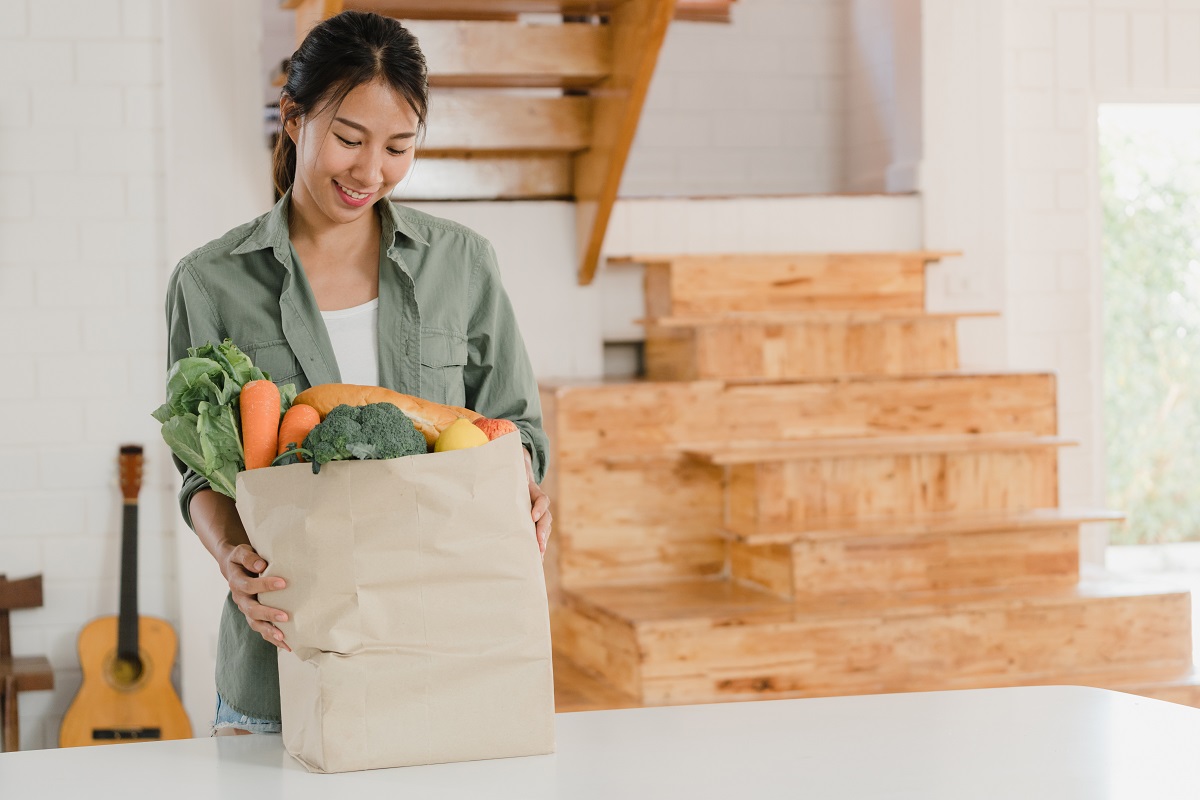 Without a grocery delivery service, customers would end up physically visiting stores just to prepare their meals. This may not be the safest and most convenient option. Alongside the current pandemic situation, they would have to brave long checkout lines, park their vehicles or commute, and overall waste time that can be used for other activities.
This is where the true benefits of grocery delivery services are revealed. It is much more convenient and safer because customers can order from their mobile devices.
Optimized Inventory and Order Management
It can be incredibly challenging to have an efficient warehouse and logistics management when it comes to perishable food. Fortunately, once your satisfied customers start coming back from more, you can expect to decrease inventory stuck in storage. This may save you on several operational costs.
To add to that, you can be smart with handling inventory. You can try to forecast what your customer base is ordering often and stock up on those specific items more. Instead of storing the less demanded items, you can manage stocks better and save up on space and money.
Key Takeaway
Are you looking to pursue grocery delivery services? You may want to highly consider investing in the right service provider. At SpeedGrocer, you can satisfy your customers with quick and effective delivery in the Philippines. Click here to inquire more about this.