5 Ways To Improve Your Warehouse Order Picking Accuracy
September 17, 2020
How can you improve your warehouse picking order accuracy?
Track accuracy rates
Label products
Understand your picking strategy
Avoid further repacking
Have a reliable verification system
There are many different ways to improve your picking order accuracy to get the right items for your customers. Instances of customer complaints happen far too often simply because of less-than-optimal order picking. If you find that your warehouse is experiencing a large volume of requests for returns and replacements, then maybe it's time to look into how well your order picking strategies are holding up. Continue reading to learn more.
Track Accuracy Rates
Before making any changes to order picking techniques, you should first take a look at the current status of your warehouse. Make it a point to identify key performance indicators that will gauge the level of improvement.
Your warehouse's rate of return and perfect order rates may be something you'll want to take a look at. For the first one, look into the most frequent reasons for returns — these may be due to inaccurate deliveries, wrong shipped merchandise, product damages, and so on. Subsequently, your perfect order rates signify the merchandise that has been accurately shipped to their final points of distribution without any return or refund cases.
Once you're able to measure the quality of these indicators, then you'll have a better chance of finding out strategies that will work best.
Label Products
Products that are stored in the warehouse are usually labeled by way of their storage. This means that items that are of the same kind are grouped together — this allows the pickers to more easily locate and find the item before it's due for packing and shipping.
There are many types of warehouse labeling that you can implement in the warehouse, and it's all about finding the one that works best for you. The most widely-used method, for example, is SKU labeling. This is a unique barcode label that is assigned to each item stored in the inventory. Use this technique in combination with other indicators such as floor markings, rack labels, and other warehouse signage.
Labeling products allows your warehouse employees to more quickly identify where a particular SKU is stored. This also helps them navigate the area in a much more efficient manner and lowers the overall risk of errors for the warehouse.
Understand Your Picking Strategy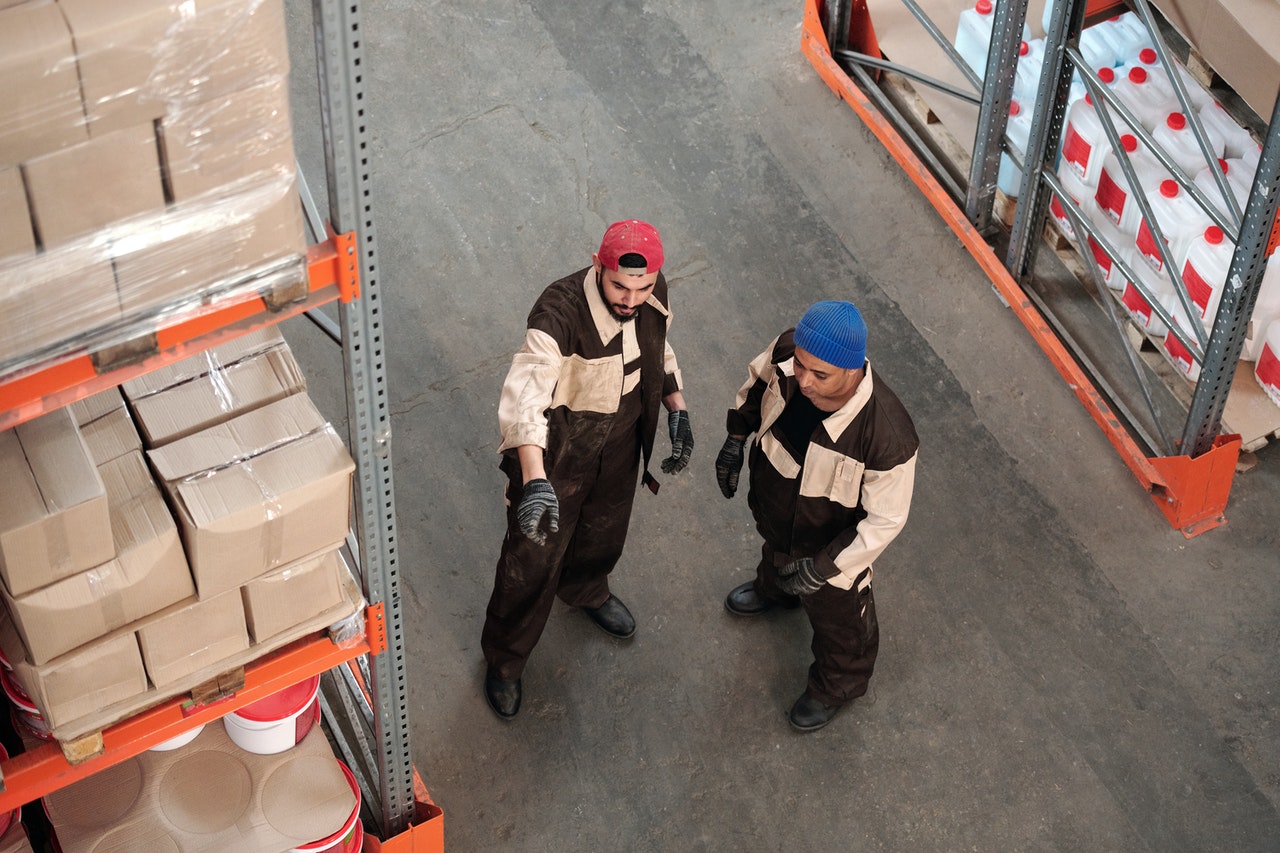 As said before, understanding the current status of the warehouse is crucial in making improvements. If you want to implement a new picking strategy, identify your already-existing process and see to it if there are certain modifications or tweaks that you can make. After which, you may begin planning out a trial run of a different order picking method that you've settled with.
Order picking methods may range from simple to more complex techniques. Batch picking, for example, is best employed when there are many orders that contain the same SKU. This is efficient in fulfilling large bulks of the same orders at any given time. On the other hand, discrete order picking is a far simpler process that makes tracking the order picker accuracy better.
It's usually advised to stick to a single method of order picking so as to minimize any confusion among your order pickers. If you want to introduce a new one, it's best to invest in comprehensive employee training to align them with the new process.
Avoid Further Repacking
Warehouses commonly experience cases of repacking. There are many reasons that can cause this kind of error — it may be because the right quantity was not placed in the parcel or the wrong items were packed altogether. Repacking wastes many warehouse resources like packaging boxes, bubble wrap, or even tape. Furthermore, it also lowers the productivity of the order pickers.
Minimizing errors in packing requires a combination of both improvements in automation as well as meticulousness on the part of your order pickers.
You should highly consider investing in a warehouse management system when it comes to automating the processes in the warehouse. The system can provide you with real-time alerts if an item is not included in the packing. Another way of avoiding errors is by making sure that the right barcode labeling has been placed on each of the SKUs.
Have A Reliable Verification System
If your warehouse hasn't already considered it, then it's recommended that you put in place a dedicated verification system to ultimately lower order picking mistakes. Verification systems reduce human errors, especially when manual processes are in place regarding inventory count, barcode identification, or packing.
Verification systems can be integrated with already-existing technology that you may have in your warehouse. For example, they can be used alongside computers that already contain a database of inventory. The system is able to provide you with an accurate product image and description to ensure that order pickers are guided as they're packing the SKUs.
Key Takeaway
You may be wondering if there are ways to improve the order picking accuracy in your warehouse — the short answer is yes, there is. Before any change is made to your current order picking methods, however, you need to make an evaluation of what needs to be improved. Maybe your storage system is no longer efficient or you're experiencing frequent cases of product mislabelling.
Once you've identified these concerns, then it won't be long before you see a great improvement in fulfilling your customers' orders.