The Importance of Delivery Services during COVID-19
June 24, 2020
What is the importance of delivery services during COVID-19?
Promotes social distancing
High accessibility
Convenient
Consistent revenue stream
Adapts to the "new normal"
Job creation
In the early stages of COVID-19, it has invariably caused many small businesses to close up shop, without a definite date for the resumption of services. Knowing this, one cannot underscore enough the importance of delivery services during COVID-19.
Those involved in the delivery service industry have been able to tap into the demands which have resulted from the COVID-19 phenomenon. Stringent lockdowns in the past have been gradually eased to accommodate and fast-track economic recovery. In all of these changes, the delivery services have been there from the start, attending to the requirements people are requisitioning from them. Continue reading to learn more about how delivery services will continue to become a force in the industry in the coming months.
Promotes social distancing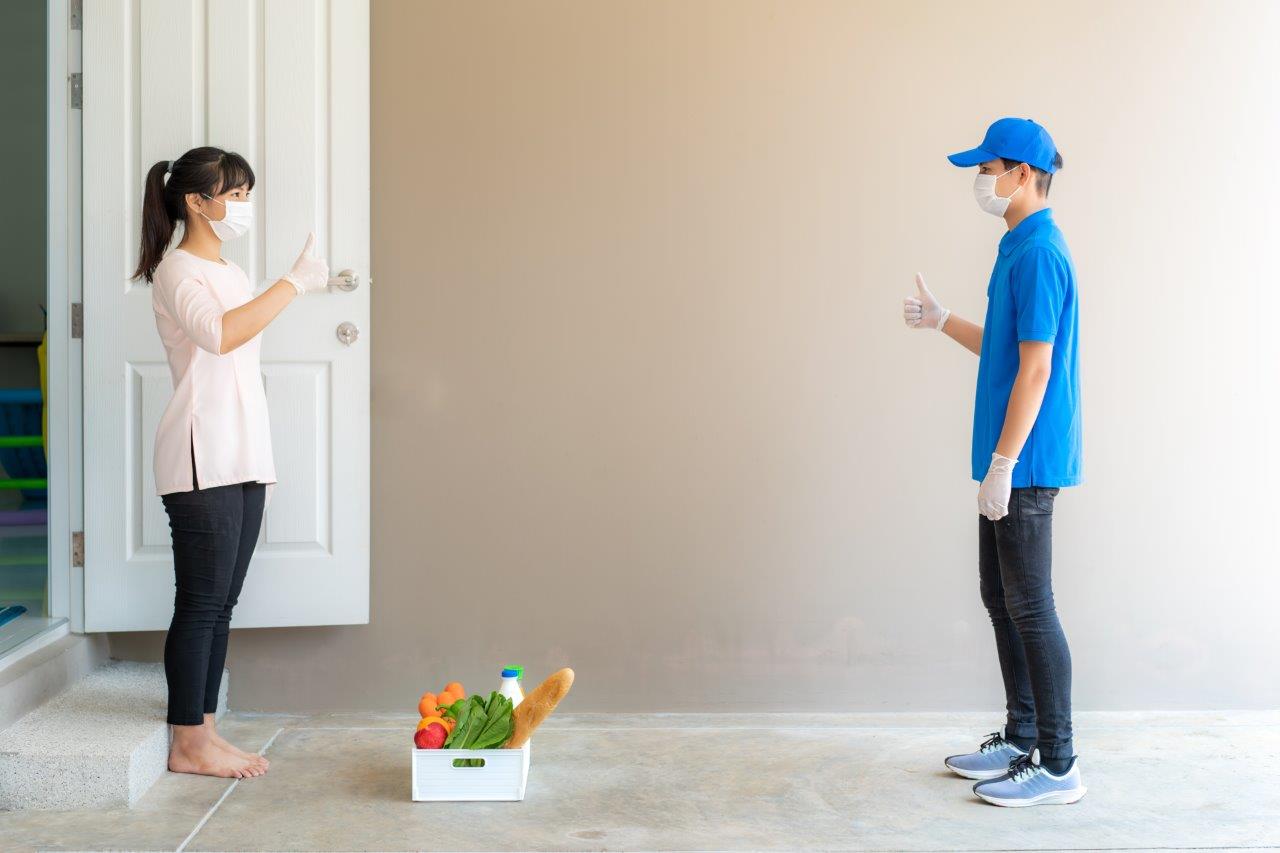 Delivery services around this time have been able to adapt to the social distancing measures which have been required in order to prevent the spread of the virus. Businesses with delivery services on hand have been able to effectively and safely reach out to their customer base precisely because of their ability to maintain this kind of measure.
Just to give an example, people have been making use of online shopping platforms to have items delivered to their door — whether this be essential, or non-essential goods. Through partnerships with delivery and other types of courier-services, these items can easily reach their final points of distribution, with minimal, or even no-contact with the customer. Deliver service riders are accommodating and adaptable enough to respond to requests such as leaving the items on doorsteps, and making use of online forms of authorization.
High accessibility
Another reason why delivery services are highly important around this time is that they're able to provide private individuals or even small enterprises with a high level of accessibility. Delivery services are willing to have items of varying kinds and sizes easily brought to the customer without sacrificing on the quality.
From the side of individual customers, these services can be used by them to procure items such as face masks, hand sanitizers, ethyl alcohol, disinfectants, and the like. This is because of the ease of shipment in getting these to the customers.
Convenient
Delivery services are constantly offering convenient methods of serving their customer base. They make this possible by diversifying the scope of services and products they're willing to provide. Likewise, there is a need for this type of change, especially in being able to meet the demands presented by the COVID-19 situation.
For example, people have been turning towards delivery services to have groceries brought to their door. Procuring services of a third-party logistics provider means that these individuals won't run the risk of exposing themselves to potential contamination which may be present in the outdoors. Of course, this also follows that the logistics company responsible has taken the necessary steps to ensure the safety of their employees as they're on the job.
Consistent revenue stream
With respect to the perspective of the business owners, delivery services have been a way for them to garner a consistent revenue stream. They may have had difficulty in adapting to the extreme changes they've been subject to in the beginning, but they've eventually understood the need for the services of a logistics provider.
Small business owners who have relied on brick and mortar structures in the past would likely have been able to turn towards delivery services in making their products more accessible to the customer. It's still not feasible for the customers to be physically present at these types of structures, which is why the demand of the business owners for delivery has increased. The former has been able to get their products across different points in the country with sufficient assistance, allowing them to stay afloat during a time of unpredictability.
Adapts to the new normal
Delivery services are essential in aiding the country to adapt to the new normal. Every level in the supply chain is highly-customizable in making the necessary changes for this kind of scenario.
For example, delivery services have been able to strategically make use of online platforms as a way of limiting physical contact between other individuals. In particular, they've been able to make use of cashless transactions, effectively minimizing physical touch, as they continue to service their customers. It also won't be difficult for the customers to follow these protocols as well.
In the primary phases of the logistics chain, on the other hand, utilization of specialized packaging and hygienic practices prior to transport and delivery are also some of the ways this new normal is achieved.
Job creation
Finally, the increase in demand for delivery services has also been accompanied by job creation.
As mentioned before, many businesses during this time have been forced to close their doors because of unpredictability. Some businesses have also been forced to take cost-cutting measures such as laying off workers as well as slashing hours and pay.
Affected employees would be able to find job opportunities in the business delivery sector, as a renewed source of income for them. They could make use of their many skills and expertise in order to simply make ends meet during this time.
Key Takeaway
Without delivery services, no doubt, many of the comforts and conveniences that many people continue to experience over the course of the COVID-19 pandemic won't be possible.
As such, the country needs to understand the importance of delivery services during COVID-19, as it is a valuable element in fast-tracking the country's economic recovery status.