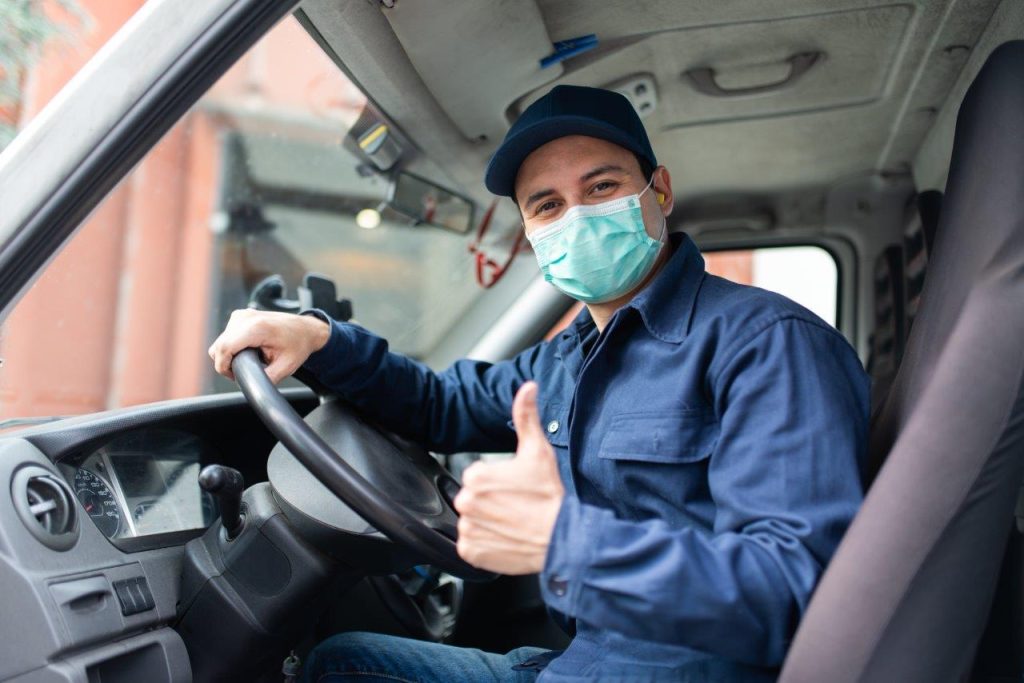 How Can the Trucking Industry Recover from COVID-19?
July 24, 2020
How will the trucking industry recover from COVID-19?
Increased health measures
Availability of real-time information
Employment of more people
Increased break hours for drivers
As many people begin turning towards online methods of purchasing different products for their consumption, trucking companies are also met with an onslaught of concerns faced by their business. Cost-cutting measures have led to unfortunate situations such as workings getting laid off. In turn, those who have been permitted to work have been left with no choice but to engage in long working hours that may present a health compromise. However, this may also present an opportunity for the trucking industry to recover from COVID-19.
Trucking industries have likely been making changes to their crisis management strategies. It's important that these companies also take into account some recovery strategies that they need to implement. Continue reading to learn more.
Increased health measures
As mentioned before, it would be a while before the trucking industry can totally resume their operations and conduct them in the same way as before. Companies should now begin thinking about implementing protocols and increased health safety measures to help protect the workers who are mainly involved in manual labor.
Trucking companies should begin investing in critical, low-value items such as personal protective equipment, hand sanitizers, protective screens, dividers, and the like. The purpose of all of these is to protect the employees as the latter continue working in the field.
Health measures can also be considered as part of a company's compliance with different regulations that seek to protect those engaged in this kind of work. After all, it's the employees who are constantly exposing themselves to the outside world. They can't just simply shoulder the burden of protecting themselves against the many harms that they may face while on the job.
Availability of real-time information
Cases of delayed, damaged, misplaced goods — among others — are a common occurrence among businesses in the freight sector. Even if many of the causes of these problems can be attributed to unavoidable environmental situations, this doesn't mean that there are no ways to mitigate them.
The advantages of clear communication cannot be understated enough, especially in the aftermath of a pandemic. Keeping this in mind, trucking companies should provide avenues that make the transmission of real-time information more efficient.
Owners of trucking companies should be able to provide their employees with adequate training on the use and understanding of new technology — like tracking devices, for example. Miscommunication is a far too common occurrence in the world of logistics and avoiding it can be as simple as improving means of communication, or investing in communication management software. A high level of communication ultimately improves the overall transparency between an employer and an employee.
Employment of more people
Millions of Filipinos have been left unemployed and this figure was undoubtedly made worse by the health crisis situation. In the early stages, trucking companies have implemented cost-cutting measures to reduce the size of their workforce. As they're faced with a possible economic resurgence after COVID-19, employing more people can be a solution for some of the most pressing issues they face.
Commercial activities may likely experience a boom after COVID-19. With this in mind, the trucking industry will benefit from the increased expressions of interest from a wide array of clients as well as a surge in demand for their services.
By employing more people, not only are they securing the status of their workforce, but they're also giving the previously-unemployed an opportunity to generate a source of revenue. Trucking industries are also diminishing the burden faced by their workers who are struggling because of inadequate manpower. Employees are arguably the backbone behind not only a company's success but also of the overall situation of the economy — adopting this longer-term approach benefits the fortunes of this industry.
Increased break hours for drivers
When the trucking industry is already beginning reparations, post-COVID-19, they have to also begin considering easing the situation for their employees. This can be done by increasing the break hours for their drivers.
Truck drivers have many challenges to deal with on the road. They need to meet deadlines, travel long hours without rest in-between, as well as respond to environmental challenges that are out of their hands. Allowing them more time to rest means they'd be able to function better just in time for when they take on new work.
Key Takeaway
In order for the truck industry to recover from COVID-19, there should be a renewed focus towards improving the conditions experienced by the employees themselves. They're the ones who've had to go beyond the call of duty during the pandemic, having to respond to the services that are required for them.
When they begin adopting the approaches above, it wouldn't be long before trucking companies find themselves more confident in handling their operations after COVID-19. Conducting the measures above may allow them to be better equipped to anticipate and rectify weak points that they may find over a period of time.